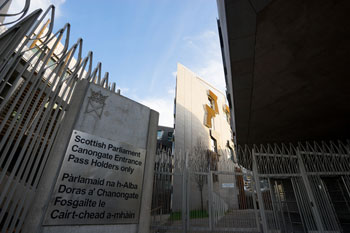 Good progress is being made in the implementation of Scotland's new devolved financial powers, according to a new report.
Audit Scotland's latest update on the Scotland Act 2012 confirms that Revenue Scotland has successfully delivered the Land and Buildings Transaction Tax and the Scottish Landfill Tax, both of which are recently devolved taxes.
The report, in particular, highlights how Revenue Scotland successfully overcame delays in acquiring a new IT system and appointing staff by the time the new powers went live on 1 April 2015.
Caroline Gardner, auditor general for Scotland, said: 'Good project management involves recognising emerging risks and responding quickly to address them. Revenue Scotland effectively managed the risks highlighted in my previous report in December 2014 and successfully delivered the devolved taxes from April this year.'
Implementation of the devolved taxes did, however, go £1.2m over its initial estimate of £4.3m due to staffing costs.
Audit Scotland provided positive feedback regarding cooperation between HMRC and the Scottish Government, and noted that the latter had developed clear structures for overseeing the introduction of new financial powers.
Future arrangements for the implementation of some of the powers in the Scotland Act 2012 are still being developed, but the audit concluded that this was 'reasonable' given the Scottish and UK Governments have yet to agree a new fiscal framework.