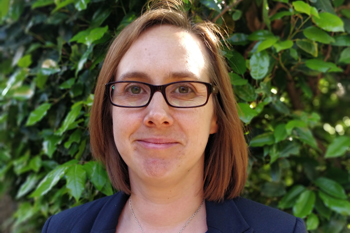 As much of the nation emerges tentatively after months of lockdown, we need to refocus our attention on how we enable people to come back together. Connected communities are places where people thrive, feel safe and where the resilience is created; the type we need to survive the shocks of an increasingly unpredictable world.
The relationship of place to a sense of community, identity and belonging is one that is constantly in transition but, nonetheless, it has a significant impact on everyone's life. It is where most people access the majority of amenities and services they need; it determines local health, education and social outcomes; it affects the local physical environment and connectivity to others.
But, new insights from the Institute of Community Studies reveals that UK communities were feeling a strong sense of uncertainty over the future of the places they live in as we entered the pandemic. And, their concerns hinged on how much-needed infrastructure would be developed and how local economies can survive. It's clear from the personal stories featured in this new report that UK communities were still tangibly feeling the impacts and fall-out of the 2008 crash, with many people in many places continuing to feel forgotten by those in power and that their priorities are ignored.
As we enter the post-Covid-19 "new normal," this is an important moment for local leaders to take stock and consider how these feelings will come back to the fore - and do so with a bang. We know from personal stories of lived-experience that the availability and quality of tangible places to meet and services in their localities exacerbates peoples' experiences of inequality.
When it comes to investing in the places and spaces that enable people to reconnect, we're not talking about grand capital infrastructure projects. It's about parks, shops and cafes, community centres, youth clubs and the activities that bring together people from all parts of a community, bridging divides across generations, social class, faith and more. A community where people don't 'bump into' each other in a queue at the Post Office, 'stick around' to chat after a gym class, or simply wave and say hi as they pass their neighbour, is a community where people feel less safe.
You don't need to be a victim of crime or have to worry about gang culture and knife crime, or call for more 'Bobbies on the Beat,' to feel disconnected from the place where you live. Since 2008, the core infrastructure which underpins and enables those moments of human connection have been progressively eroded, making people feel disconnected from their neighbourhoods and powerless to influence decisions or change the trajectory of their community. Post-Covid-recovery plans and measures give us an opportunity to change this.
We know that physical distancing has been essential to containing the pandemic and protecting the most vulnerable in our communities but an emerging - and clearly unintended - consequence of this is that many have (for understandable reasons) developed a genuine hesitancy to come close to others. By really listening to the voices in our communities, local leaders can play a powerful role in creating a bridge between the concerns that could risk being compacted into something of a perfect storm and, instead, bring people back together in a way that feels safe to do so and relevant to the needs to the community.
There is a well-known model of how communities respond to disasters such as earthquakes which we are seeing mirrored in the face of the pandemic: there is an initial flurry of 'heroic' activity (the forming of mutual aid groups, sewing masks for NHS and care staff), followed by a 'honeymoon' phase of solidarity - those early weeks of clapping for the NHS, rainbows in windows and unprecedented support for local businesses struggling to stay afloat. What follows, however, is a period of disillusionment as the new reality sets in, giving rise to other underlying, unaddressed concerns again.
In the final stage of disaster response - reconstruction - is so important. People need to regain their sense of individual and collective agency and we need city and town leadership more than ever. The infrastructure that enables people to come together in the ways which suit them and which connect new people is a lynchpin to recovery. The pandemic has not razed buildings to the ground or torn up roads and railways in the blink of an eye, but many were already crumbling. The ambition to 'build back better' must be literal as well as metaphorical.
Victoria Boelman is director of research at The Young Foundation