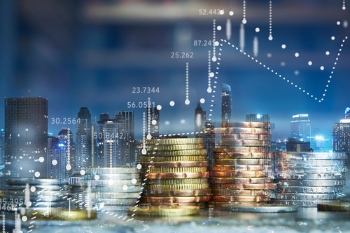 Dr Greg Stride and Dr Andrew Walker at the LGIU Local Democracy Research Centre look at what the UK can learn from other countries when it comes to financing local government.
When Birmingham issued a section 114 notice at the start of September, it reconfirmed a fact we have known for some time now: English local government finance is broken.
We know from our survey earlier this year of leaders, chief executives and heads of finance at councils across England, that only 14% of senior council figures are confident in the sustainability of council finances. Evidence of systematic failures in council finances are visible across the sector: authorities are increasing council tax while cutting services back to the bare minimum and dipping into reserves year on year. It is totally unsustainable. In the most dramatic cases we see councils issuing section 114 notices – the last resort for a council that can no longer fulfil its legal duties and is effectively declaring bankruptcy.
So, we know that the system is broken. The question is: how can it be fixed?
One promising avenue for developing radical new policy proposals is to lift our heads and look at how they do things elsewhere. The Local Government Information Unit's (LGIU) Local Democracy Research Centre, together with the University of Northumbria, have been examining how other countries avoid the problems currently affecting English local government finance.
We should avoid the simple assumption that we can import changes wholesale from other countries, but there are instructive lessons to take from other funding systems that can help to inform radical change in our own context.
To take just a few lessons from our work so far:
Lesson 1: Germany - The 'bottom-up approach'
In Germany subsidiarity is written into the constitution, ensuring the rules, roles and responsibilities follow a 'bottom up' approach. Tasks are always fulfilled at the most local level unless the local government doesn't have a way to fulfil the role, at which point the task is moved up to the next tier of government. This philosophical difference is reflected in the significant attention that German local government receives.
In England, on the other hand, local authorities' powers and functions are based on the discretion of central government ministers. They have roles they need to fulfil, but their powers and responsibilities are always granted from central government through acts of parliament. If Westminster is distracted then essential questions of local government powers or responsibilities can be kicked into the long grass.
Lesson 2: Italy - Fund every responsibility
In Italy, our research has found that it is very rare to find roles that local authorities are expected to fulfil without the means to pay for them – so called 'unfunded mandates.' Indeed, in many other countries the funding of mandates forms a significant part of the discourse on central-local relations. In England, however, central government grant funding is nearly totally disconnected from council responsibilities and local authorities are regularly required to take on roles that they can't do effectively with the funding they have.
We would do well to redraw our approach to finance around what we actually expect local government to do.
Lesson 3: Japan - Territorial equalisation
One of the key features of local government financing in other countries is that there are efforts made – as in Japan – to ensure funds can be systematically moved from more affluent places to local places more in need. Mechanisms have been established to facilitate this efficiently and according to evidence.
In contrast, in England there is no statutory requirement for any type of equalisation between local authorities, rather it is all down to the discretion of ministers in Westminster. We have recently seen policies aimed at reducing regional equalities – such as through the 'levelling up' agenda but as our previous research has shown, these competitive bidding processes are widely viewed as a waste of resources for all but the lucky few authorities who win – a far cry from the guaranteed equalisation measures seen in places like Japan.
Lesson 4: The whole system approach
The UK has an unusual basis for local government. It exists and functions at ministerial discretion. Function follows form, unfortunately, and we are left with a situation in which there is no stability, sustainability or trust in the system.
Analysing these systems, we can see important features that English local government finance lacks: clear delineation of responsibilities and constitutional protection for local government; strong equalisation measures to redistribute funds to less affluent places; and systematic central government support for and attention to questions of local government.
But underpinning all the lessons gleaned so far from our study is the importance of situating the finance question within the wider system of policy, politics and the constitution. Rather than tweaks and gimmicks, it is the failure of the system as a whole that we need to address.
If this article was of interest, then check out our feature, 'Preventing future Section 114 notices'.