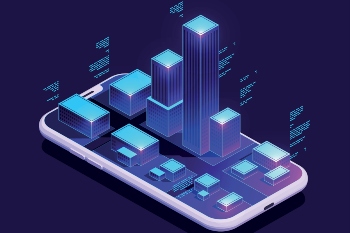 Around 300 local authorities have declared climate emergencies, that's 74% of all local authorities in the UK. In addition, many of these have pledged to reach net zero carbon by 2030, twenty years prior to the UK Government's 2050 commitment. With COP26 just around the corner, all eyes are on those with the power to make a difference.
The question is, how can local authorities go about creating tangible change and progress with enough speed to meet this ambitious 2030 target?
Barriers on the road to net zero
The pandemic has had a significant impact on efforts to reduce emissions and forced budgets to be reset, with money moved to other causes. The National Audit Office found that local authorities predicted COVID-19 would create £6.9bn of cost pressures this year, which means it's likely that the funds for carrying out net zero commitments have dwindled.
In addition to the challenge of funding, the Carbon Trust identified that local authorities face further barriers to reaching net zero carbon. These include: a lack of national government support and guidance, targets that are set by policy, opposed to science and a lack of understanding and expertise within authorities of the issues surrounding climate change and where gains can be made.
How can local authorities make a difference?
The built environment is one of the most significant contributors to carbon emissions worldwide and buildings now account for more than half of total city emissions on average and almost 40% of total global energy-related emissions. Local authorities are responsible for a significant number of buildings, many of which were not built to current efficiency standards. It follows therefore, that local authorities can make a real difference to their communities and the environment if they are able to reduce emissions from the buildings under their management, as well as optimise energy and heating efficiency during their operation.
The role of technology in reaching 2030 targets
In the fight against climate change, we are much better prepared if armed with the power of technology. Concepts such as Digital Twins and performance modelling software offer a solution to the outlined issues by enabling local authorities to have an end-to-end solution by taking control of carbon emissions from design to operation and giving them the information necessary to make informed and risk-free decisions on the road to net zero.
Underpinned by powerful physics simulation intelligence, Digital Twins are virtual versions of real-world buildings which can be modified to test new approaches and systems. They respond and behave like their real-world counterparts would and help to translate data into essential decision support information to improve performance and identify where savings can be made.
Put simply, building out a virtual digital twin version of the entirety of a local authority estate, allows for new systems to be tested for efficiency in real-world situations. These systems might include smart lighting, integrated transport, grey water harvesting or district heat networks. Big ticket items requiring significant capital investment. Testing them out in a virtual format first de-risks investment decisions in a world of scarcity and provides a scientific foundation for capital projects in line with sustainability and efficiency objectives. Additionally, the ability to model whole communities is an essential tool when faced with a rapidly approaching 2030 target, as one building at a time is simply too slow.
With performance modelling software, that enables energy and performance analysis for the design and retrofit of buildings, local authorities are able to update existing buildings to reduce emissions as well as make decisions informed by data, when getting new buildings designed and built.
Final thoughts
As we approach COP26, it's an opportunity to highlight quite how crucial it is that every individual, business, industry and authority collaborates in the fight against climate change and does what they can to reduce emissions. The latest reports, such as the IPCC report, serve as harrowing reminders of what will happen if we fail to act and due to the built environment's position as a key emitter of emissions, all those involved in it must step up to the challenge.
The message from the reports is loud and clear, we have run out of time to wait and must take action now if we are to meet these targets. The only way to progress quickly enough to do so, is to make use of the technology available and work together to create change.
Niall Gibson is building performance expert at IES