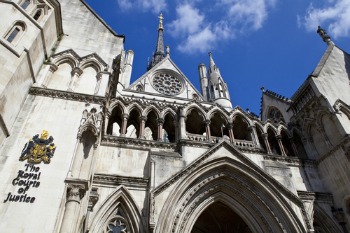 The High Court has granted permission for a legal challenge to the 'Levelling Up Fund' after campaigners accused the Government of using the fund for political purposes.
The Levelling Up Fund will invest in local infrastructure. This includes a range of high value local investment priorities, including local transport schemes, urban regeneration projects and cultural assets.
However, the Good Law Project argues that the Government is using the £4.8bn fund to funnel money into regions and towns of political benefit to the Conservative Party.
The not-for-profit legal group alleges that the Government is guilty of 'pork barrel politics'. They cite, for example, the fact that 22 of 26 places that received funds from the Towns Fund are represented by Conservative MPs.
The Public Accounts Committee (PAC) also accused the Government of a 'lack of transparency' in a report on the Towns Fund.
Responding to the High Court's decision, the Good Law Project said: 'The huge £4.8bn fund pretends to be the centrepiece of a levelling up agenda – but we think it's just a way to funnel money into constituencies of political benefit to the Conservative Party.'
They added: 'Judges clearly agree that the Government is acting in ways that deserve closer scrutiny, and they see the importance of the cases we bring.'
An MHCLG spokesperson said: 'It would not be appropriate to comment on ongoing legal action.
'The £4.8bn Levelling Up Fund is open to all places in Great Britain and will play a vital role in helping to support and regenerate communities. The published methodology makes clear the metrics used to identify places judged to be most in need.'