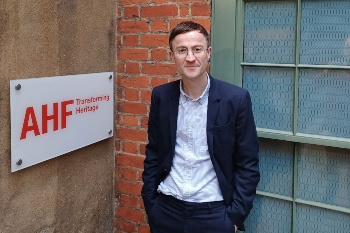 Ten years ago, the people of Coventry were fighting the potential sale of a much-loved historic asset, Charterhouse. The building and parkland, one of the last remaining Carthusian monasteries in the country, had been gifted to the city by its last owner. After 50 years of different uses the building was put up for sale, triggering an impassioned community campaign to stop the loss of such an important community asset. Out of this was borne the Charterhouse Coventry Preservation Trust (CCPT).
Fast forward ten years and Historic Coventry Trust (as CCPT became) has just celebrated its tenth birthday in the grounds of Charterhouse where a multi-million-pound restoration is well under way and due to finish in spring next year. Over the course of those ten years the Trust has grown in its ambition; from one site to multiple heritage assets across the city plus a stretch of high street known as the Burges and Hales Street. A number of factors have driven its growth.
Austerity has affected Coventry City Council over the past decade, as it has every other local authority in the country. Coming up with answers for complex and costly buildings has been difficult and in many places the response, too often than not unfortunately, has been to simply put up a 'for sale' sign on buildings. At best, this has led to rather mixed results. But in Coventry, a bolder and more strategic approach by the City Council will eventually lead to the transfer of over twenty buildings to its local specialist trust. Historic Coventry Trust is a model that goes well beyond a typical heritage charity, combining a number of roles and specialisms: part social enterprise, property developer, historic building manager, landlord and imaginative animator of city-wide spaces and buildings.
What Historic Coventry Trust brings is a drive and focus to the reuse and management of the city's historic buildings, one that is now difficult for local authorities to achieve on their own. What is different in Coventry, compared to other projects, is in the way it is approached by both the local authority and Historic Coventry Trust. There is a city-wide approach and, as well as transferring 'challenging' buildings (sometimes a euphemism for complicated and costly) and assets, the local authority has also transferred buildings that can start to generate an income for the Trust and to help build its balance sheet. And what Historic Coventry Trust brings, alongside that focus, is an ability to help turn around historic buildings too challenging for the private sector or where the end value will fall short of the investment required.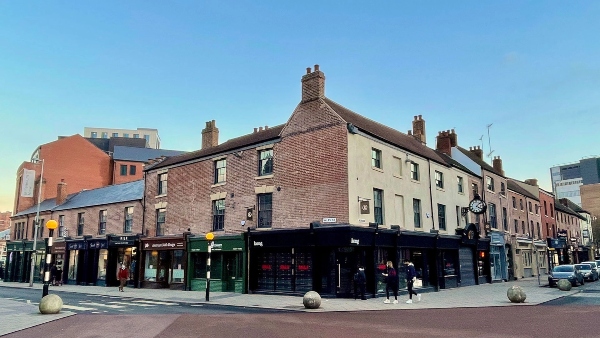 This is paying dividends, as long neglected or under used buildings are being enhanced or being brought back into use for a variety of purposes that will support the city centre's evolution and revival. These include cultural uses at Drapers' Hall; to historic, high quality holiday accommodation at Priory Row or within the medieval city gates, a stone's throw from the masterpiece that is Coventry Cathedral. The Trust has also taken on a 20th century building in Metropolis, which is being run as a restaurant and social enterprise training centre. And I remain hopeful that one day there will be an opportunity for the Trust to revive one of the city's outstanding post-war buildings; arguably the finest in the UK but which, unfortunately, are still not prized in the same way as some of the older historic buildings.
The example of Coventry and a small number of other trusts like it elsewhere in the UK led to the Architectural Heritage Fund's development of the Heritage Development Trust pilot programme in 2019. This programme, funded by the Department of Culture, Media and Sport, is now financing Historic Coventry Trust and six other similar trusts, all at different stages of development, to scale up their ambitions. These trusts are taking on and developing multiple historic building projects in town and city centres, with the aim of creating modern uses that meet 21st century community needs; everything from workspace to housing to arts uses. They are also retaining and re-using much loved buildings that form part of their communities' unique identity and provide a unique asset base from which to drive a local economic development strategy. And as the climate crisis grows, there will be an increasing drive to reuse buildings over demolition and new build. These organisations are about the future, as much as the past.
Turning around our 'left behind' places or towns and cities that need 'levelling up' will take more than a few years. One-off capital injections are useful but will not be transformative without also developing local capacity and institutions. And our ambition needs to go beyond public realm works here or a new budget hotel there. Long term strategies are needed. At the Architectural Heritage Fund, we are hoping to help fund more Heritage Development Trusts that can assist in the delivery of these local strategies, particularly where a council is placing emphasis on the role of heritage-led regeneration.
We believe they can be a key building block in delivering unique, sustainable and thriving city and town centres.
Matthew Mckeague is CEO of the Architectural Heritage Fund