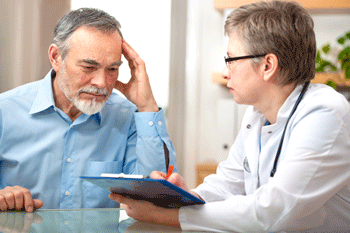 A third of health visitors worry there will be a tragedy in their area because they are overstretched since 'cash-strapped' councils took over the service, a new survey reveals.
The Institute of Health Visiting's (iHV) annual survey 2017 of over 1400 health visitors found one in three were concerned their heavy workload would lead to a tragedy in their area. This is up from 25% in 2015.
The poll also revealed more than one in five (21%) health visitors in 2017 are working with caseloads of over 500 children, which is in stark contrast to the one in eight (12%) reported in the iHV survey in 2015.
The iHV recommends an average of one health visitor to 250 children to deliver comprehensive health improvement.
Finally, the survey found 42% reported they can only offer continuity of care to vulnerable children and those subject to child protection processes. This was 26% in 2015.
The iHV says the results of this survey 'show the worrying impact of a reduction in health visiting services on babies and families since responsibility for the service in England moved from the NHS to cash-strapped local authorities in October 2015.'
Dr Cheryll Adams CBE, executive director of the iHV, commented: 'Health visitors are advanced specialist practitioners, previously nurses or midwives, who are very skilled at working with families to support them through stressful times.'
'Without a universal preventative service many children and families in need will be missed until their problems become serious, which goes completely against the role and responsibilities of a trained health visitor and where they can have their greatest impact,' said Dr Adams.
'Our worry is that the number of children needing care proceedings will increase, even more children will need mental health services, postnatal depression will go undiagnosed, there will be greater demand on GPs and hospital services and more children will enter school less well prepared in terms of their social, emotional and communication skills.
'Cutting the public health workforce is a false economy,' she added.