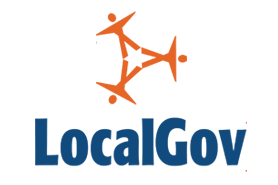 Harrow Council in London is 'leading the charge for plain English' with a new code banning seven of the most confusing and misunderstood council terms.

The likes of civil enforcement officers and civic amenity sites will once again be reffered to as traffic wardens and the rubbish tip.

Switchboard staff and council employees who regularly meet the public are being told to use substitutes for council-ese (the language of councils) at every opportunity.

The change comes as Harrow Council unveils a new service standard for the way it deals with phone calls, emails and visits from the public. So far seven sins of jargon have been flagged by council staff carrying out the review.
The seven sins of Councilese

1. Controlled parking zones (CPZ) - Permit parking or double yellow lines

2. Civil enforcement Officers - Traffic wardens

3. school crossing patrollers - lollipop women/men

4. Stakeholder engagement - asking people what they think

5. Civic amenity Site - Rubbish tip

6. Public realm - open areas like streets, parks or pavements

7. Multi-agency approach: different groups working on the same thing
Councillor
Paul Osborn
, Harrow Council's portfolio holder for communication, said: 'Every organisation uses jargon to some degree, but we know that councils have been among the worst offenders in the past.
'We are now working to ensure that council terms, which can include all sorts of baffling acronyms, don't get used when we talk to the public. Our residents want to hear plain speaking and that is what we'll deliver.'
Harrow Council is using next week's national Customer Care Week to set out the service standard local people can expect .
The new pledges were drawn up after the council asked a panel of local people to set out their experiences of dealing with the council, both good and bad.
Commitments set out in the new 'Harrow Standard' include:
A phone call will be answered in 90 per cent of cases within five rings or 30 seconds. If a voicemail message is left, the council will return the call within one working day
When an email is received, the council will acknowledge receipt within 24 hours and let the sender know it is being dealt with
Personal callers to council buildings will be seen within 15 minutes of arrival

The council's customer service centre will be the first to receive training in new procedures with all 7,500 staff to be signed up to the new customer standard commitments by March 2009.