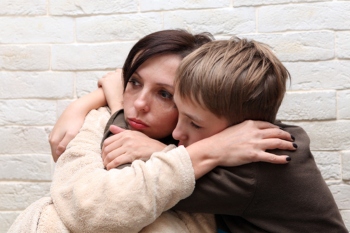 Councils have been warned not to house victims of domestic abuse in B&Bs or mixed homeless hostels in new guidance published by the Government.
The guidance sets out the level of support councils will be required to provide those escaping from domestic abuse.
This includes providing expert specialist support in the right type of safe accommodation for victims and their children.
Councils will also have to work with partners and publish strategies on how they will provide support to victims who need safe accommodation by January 2022.
Minister for rough sleeping and housing, Eddie Hughes, said: 'Domestic abuse is a horrendous crime and specialist support from experienced domestic abuse services is key if victims and their families are going to get the help they need to rebuild their lives.
'This is an important step in making sure victims up and down the country who need a place of safety receive the level of care they deserve.'