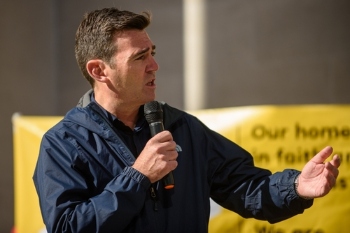 Mayor of Greater Manchester Andy Burnham yesterday announced that under a franchised bus network adult single journeys would cost no more than £2 and single child journeys no more than £1.
A single capped fare would mean passengers would be able to make a single trip and pay no more than £2 for adults and £1 for children, regardless of how many times they change buses on the journey.
A single journey assumes no more than one hour passes between one journey ending and another starting. It will be introduced in a phased manner as bus franchising is rolled-out and will eventually cover the whole city-region.
The move follows a High Court ruling last week that found that the mayor's decision and the process by which the Greater Manchester Combined Authority came to recommend a franchising scheme was lawful.
'The court ruling means we now have the green light to deliver on our plans to deliver a London-style public transport system,' Mayor Burnham said.
'We will make travelling by public transport more appealing, easier and, significantly, put our people before profits.'
'In Greater Manchester we are leading the way and developing a blueprint for other city-regions to follow when it comes to improving intra-city transport and connectivity between our villages, towns and cities,' he added.
'People need to be able to get to where they want to go without having to spend as much as £4 on a single trip. My ambition is that soon here in Greater Manchester it will be simpler, cheaper and more reliable to get around on public transport.'