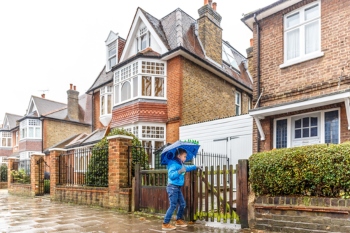 Government measures to push councils into meeting their housing targets are 'toothless', a development consultancy has claimed.
The Housing Delivery Test (HDT), introduced has part of Government attempts to hit a target of 300,000 new homes a year, vowed to penalise local authorities that failed to reach their targets.
But research by consultancy Lichfield, showed the vast majority of councils failing to meet targets could not demonstrate an up to date five year housing land supply – meaning the penalties were already in place.
It also found around half the authorities that failed the threshold were constrained by Green Belt rules, or other special circumstances.
Planning director at the consultancy Colin Robinson said: 'Based on our analysis it would appear that in its current form, the Government's HDT mechanism - which seeks to boost supply and address under-delivery - is, in the vast majority of cases, toothless.
'Without significant reform and added weight in the planning balance, it represents a flawed and under-utilised policy mechanism.'
Of the 55 authorities that failed the 5 Year Housing Land Supply there was just one – Thanet BC – where the HDT has the potential to make a significant difference, the research revealed.
Mr Robinson added: 'Given that one in five of the authorities in question do not have an up-to-date evidence base, the Government may wish to consider focusing its efforts on a greater degree of intervention, to ensure that Local Planning Authorities progress their Development Plans as soon as practically possible.'