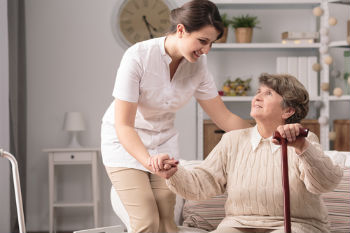 The government's focus on reducing delays to transfers of care has tied up resources and has been detrimental to the long term health and wellbeing of those being cared for, social care directors have warned.
In a new survey, the Association of Directors of Adult Social Services (ADASS) found that eight out of ten social care directors have seen an increase in the number of people who stayed in care homes on a permanent basis following hospital care due to the haste for discharges.
The survey also revealed that 89% of directors had no or limited confidence that their social care budget would allow them to meet their statutory duties to ensure care markets are sustainable by the end of 2019/20.
ADASS is calling on the Government to 'switch focus' from reducing delays to transfers of care to ensuring community care is fully resourced.
This includes allowed the £240m funding announced last week to social care to be put towards local services in the community rather than being tied to reducing transfers of care.
Glen Garrod, president of ADASS, said: 'Directors are concerned about how a shortfall in long-term funding is impacting their ability to deliver statutory duties for people needing care and support today. Too often, social care finds itself moving resources to meet DToC targets and this is having very real unintended consequences on emergency admissions and waits for people at home in need of community care.
'Together, there has been real progress in reducing hospital delays by a significant amount – think what we could do if we put social care on a truly sustainable footing, and enabled local government and NHS colleagues communities to plan for the care needs of their area with money they can spend locally.'