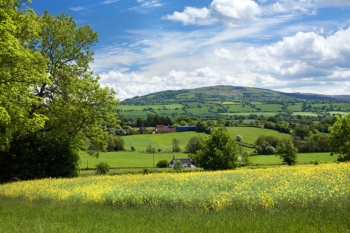 New legal targets on air quality, nutrient pollution and water quality have been proposed by the Government as part of its Environment Act.
The proposed targets include cutting air pollutant PM2.5 by a third compared to 2018 levels, halving the waste that ends up at landfill or incineration by 2042, increasing total tree cover by 3% by 2050, and significant improvements in the condition of Marine Protected Areas by 2042.
The Government has also put forward a legal target for increasing species populations by 10% by 2042.
Environment secretary George Eustice said: 'These proposed targets are intended to set a clear, long-term plan for nature's recovery. In a post EU era we now have the freedom to move towards a system that focuses on nature's recovery as well as its preservation, and which places more emphasis on science and less emphasis on legal process. This change in approach will help us in the pursuit of the targets we are setting under the Environment Act.'
The Government said local authorities in areas affected by nutrient pollution will receive financial support to deliver new homes, including £100,000 each to support cross-local authority work.
Council leaders have welcomed the new targets, saying they will give them a new responsibility for the environment but warned funding and support must be provided to protect blue and green spaces.
'Councils need to be listened to closely on nature recovery. Nutrient neutrality, and the halt to development it will cause, will have wide ranging consequences for local areas,' said Cllr Darren Rodwell, environment spokesperson for the Local Government Association.
'Ensuring that environmental protection is at the heart of planning policy is a priority for all local authorities. There are no easy answers and solutions need to be tailored to each area. Government can help by working with councils to review housing targets, where this is appropriate, and the LGA and the Planning Advisory Service will work with councils to find solutions and we support the additional funding for catchment areas.'