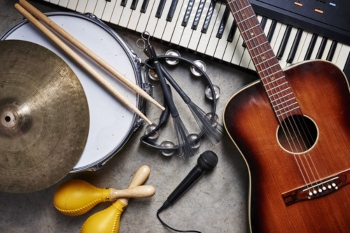 The National Academy for Social Prescribing (NASP) has been awarded £5m to help people stay connected and maintain their health and wellbeing following the COVID-19 pandemic.
The funding will help the NASP connect people to initiatives in their local communities, such as singing groups and physical activities, in the hope that this will support those struggling with mental health issues.
The practice of encouraging people to get involved in community activities - known as 'social prescribing' - has been shown to improve patients' quality of life, health and wellbeing.
It is a core part of the NHS approach to delivering targeted personalised care and is being expanded across England. The NASP was launched in October 2019 to create a 'social revolution in wellbeing'.
'This new funding is hugely important, as it will allow us to build on the merits of social prescribing and encourage innovation in local projects, as well as supporting people to remain connected with their local community, reduce loneliness and improve their wellbeing,' said minister for health Jo Churchill.
'GPs and social prescribing link workers have been working incredibly hard to support their patients through this challenging time. As we begin to support the move out of lockdown, social prescribing will be key to tackling health inequalities and helping people recover and rebuild their lives.'
Welcoming the funding, chief executive officer of the NASP, James Sanderson, said: 'Now more than ever, the pandemic has shown the value of social prescribing in helping people to stay connected, feel supported and to maintain their wellbeing.
'The National Academy for Social Prescribing has an ambitious agenda to support people to live the best life they can by accessing support in their local communities based on what matters to them.
'We will be working with key partners across national and local government, the NHS, and the voluntary and community sector to build the support structures necessary to enable social prescribing to thrive.'