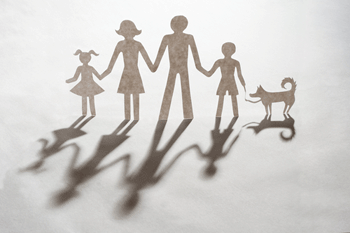 Vulnerable families in England will benefit from a multi-million-pound investment to improve access to early education, health and care services, the Government has announced.
The Department for Education has provided the Family Hubs programme with £20m of new funding. It will support councils to set up new Family Hubs in up to 10 new areas.
Family Hubs offer families, children and young people somewhere to access a range of support services, which can include early education and childcare, mental health support, meetings with health visitors or attending parenting classes, counselling or advice for victims of domestic abuse.
'It is absolutely vital that all families across England have access to the same high quality services in their local communities, no matter where they live,' said children and families minister Vicky Ford.
'Services like these which offer early help and intervention can make a huge difference for parents and carers, levelling up opportunities for every child to fulfil their potential.
'That is why we are championing Family Hubs, and this additional £20m investment will drive forward this programme, helping to grow and expand hubs across the country so that even more parents and children can access the early health and education services we know can have a lifelong positive impact.'