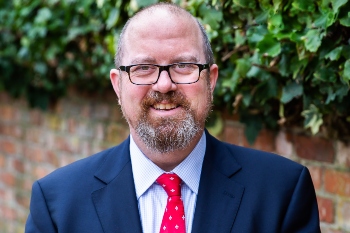 One of the lasting legacies of the coronavirus pandemic is the fundamental shift in how and where people want to live – from the growing numbers seeking homes with access to nature and outdoor spaces, to those looking for more flexible living spaces to accommodate the necessity to work or study from home.
Figures by Rightmove suggest that searches for some smaller towns and villages doubled during the first lockdown as people rushed to move out of crowded urban areas, and into more rural or coastal locations. After being confined to densely populated cities during lockdown, it's clear that for many people, being close to open spaces is now a top priority, rather than a 'nice to have'.
This change in attitude to what we want from our homes will require affordable housing developers to embrace a fundamental shift towards building schemes with private gardens, balconies or terraces - or at the very least communal green spaces - if they are to provide accommodation that tenants will be happy to live in going forward.
Arguably though, the biggest lesson we've learned from COVID-19 is that modern homes are not designed for the 'new normal' and our current space regulations are not fit for purpose.
Research by the Place Alliance of people's experience of lockdown found that tenure was one of the strongest markers of how comfortable people were while confined to their homes. By some margin, those renting from local authorities or housing associations were the least comfortable. Social renters were also more likely to experience issues working from home, often because of a lack of physical space to do so.
The likelihood is that even after a vaccine is found for COVID-19, many employers will continue to make flexible working an option for employees, helping them to save on office rent while delivering a better work/life balance for staff, as the UK slowly recovers from the economic impact of the virus.
To ignore the requirement to provide a separate workspace or study area in affordable housing accommodation is to unduly penalise social tenants from benefiting from flexible working arrangements or indeed, distance learning.
But it's not just the impact of COVID-19 which has shaken faith in the existing space regulations. The relaxation of planning laws has opened the door to even more of a squeeze on affordable accommodation provision, thanks to the omission of minimum space requirements for PDRs.
Under PDR (permitted development rights) schemes, developers can convert shops into homes without adhering to the national space standards, which state that the minimum floor space for a 1 bedroom, 1 person dwelling is 39m2 (37m2 if it has a shower room instead of a bathroom). Reports suggest some PDR shop conversions are less than half that size. As high street shops struggle to survive post-COVID, these tiny flats could be increasingly commonplace in our urban areas, further disadvantaging social renters.
The principle reluctance affordable housing developers have to building bigger homes will of course be financial, but there is actually much to gain from giving tenants accommodation which is in keeping with the general public's changing attitudes to home.
Access to outdoor space, particularly green areas, improves health and wellbeing and can therefore impact positively on local primary and acute care provision. Additional space to facilitate working or studying from home improves work/life/study balance. The ability to work from home – or even start a business from home – can improve social mobility.
And let's not forget that on the most basest of levels, the addition of a home office or a garden makes tenants happier. Happy tenants stay longer and help to foster a stronger sense of community in a neighbourhood. They may also be more interested in shared ownership schemes, further improving the sustainability of a community.
The benefits are not all one sided either. Local authorities who ensure their future housing stock goes above and beyond the letter of the law to deliver what tenants actually need will find that their affordable housing schemes have a higher rental and capital value, so the increased investment upfront can be recouped over time.
Local authorities have a huge opportunity to deliver high quality affordable housing which will stand the test of time and give social tenants the space they need to thrive post COVID-19.
Jonathan Pearson is director of chartered surveyors Residentially