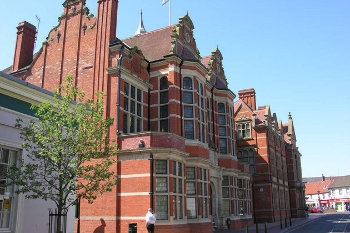 East Yorkshire could see more than 8,500 new jobs if Goole is selected to be the site of a prototype fusion energy plant, the local authority has said.
The site is one of five shortlisted by the UK Atomic Energy Authority (UKAEA) as potential locations to host the Spherical Tokamak for Energy Production (STEP) programme.
A new economic report on the East Riding of Yorkshire Council's bid for the energy plant estimates that it could generate 8,651 jobs during its manufacture and construction.
The report also said the plant could potentially generate more than £1bn in gross value added (GVA) for the region.
Cllr Jane Evison, portfolio holder for economic investment, growth and tourism at East Riding of Yorkshire Council, said: 'The STEP fusion energy project would be truly transformative for the East Riding and bring opportunities for generations to come.
'This economic report has further quantified the huge economic benefits the plant could bring in construction costs, investment, training and jobs. The impact on jobs for local people in several roles cannot be understated, nor can STEP's ambition to drive skills and investment in our local schools and colleges.
'The council will continue to work hard with our stakeholder partners to ensure the East Riding has done everything possible by the time the preferred location is named later this year.'