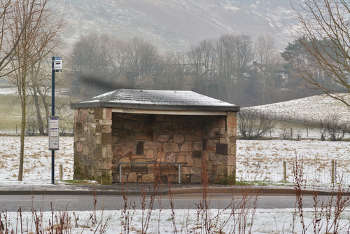 Local authority funding for buses in England has fallen by more than 40% in the past decade, new figures have revealed today.
The analysis by Campaign for Better Transport found local authorities have cut their funding for buses by £163m in real terms since 2009/10, with the Government reducing funding by £234m in the same time period.
In the past ten years, the report found over over 3,000 local authority supported bus services have been lost or reduced.
Darren Shirley, chief executive of Campaign for Better Transport, said: 'Reductions in funding to support bus services has consequences. It leads to isolation and social exclusion and hinders access to employment, education and training as people find it more difficult and costly to travel. It hampers efforts to tackle air pollution, greenhouse gas emissions and road congestion.
'The National Bus Strategy offers a chance to turn around the fortunes of many communities that rely on the bus. The Government must put in place a new funding settlement that supports and grows bus networks and delivers social as well as economic and environmental benefits: we want to see a thriving, affordable network of buses serving all communities.'
The Campaign for Better Transport is calling for a multi-year revenue funding settlement for bus services, as well as capital support for the transition to a zero-emission bus fleet.
The Local Government Association (LGA) said the report reinforces the need for ongoing investment in local bus services.
The LGA's transport spokesperson, Cllr Darren Rodwell, said: 'While the recently announced national bus strategy and funding is an important step towards improving local bus services, the number of bus journeys is at its lowest level in over a decade, showing that more needs to be done to address this spiralling decline.'