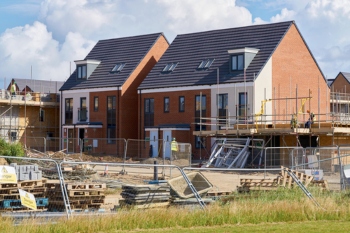 Among the planning reform ideas floated in recent months has been to use the Development Consent Order (DCO) process for large-scale housing developments.
The Social Market Foundation even went so far as to suggest it should be the default consenting route for all schemes over 1,000 dwellings in order to address a 'convoluted, expensive and uncertain planning system'.
Lichfields has examined the detail behind the suggestion, based on practical experience delivering large-scale housing projects, and in progressing DCOs for infrastructure and commercial projects.
The current barriers for major housing projects include local plan delays and convincing inspectors that delivery and viability hurdles can be overcome.
Any DCO reform has to overcome these problems, whilst avoiding over-burdening schemes which already require significant investment in planning and technical resources to progress.
The DCO system has been a proven success for infrastructure schemes: once submitted, the majority are determined and approved within set timescales, providing 'one-stop-shop' consents, including CPO.
But one should guard against a simplistic assumption that the benefits automatically transfer to housing.
A tailored solution is needed for this reform to fly:
1. Establishing the principle of need and location
The time spent progressing large-scale housing schemes is often in resolving contested questions of need for the development. Removing this debate on most DCOs via National Policy Statements (NPS) was a central tenet of the NSIP regime, and something similar is needed for housing. Most developers will want the principle of the project to have been established before embarking on a costly DCO process.
This could be - as now - via the development plan, but for the largest schemes of 5,000+ dwellings, other options are available: beefing up para 72 of the NPPF; a new NPS for new settlements; a long term Spatial Framework (such as that it proposes for the OxCam Arc); mirroring the method used for establishing locally-led Development Corporations; or augmenting how it select schemes for the Garden Communities programme.
2. Clearer guidance on flexibility
The use of a parameters-based approach for housing applications is well established and familiar to developers. However, the extent of flexibility typically sought would likely conflict with the typical approach for DCO schemes. Guidance could cover matters such as setting the appropriate level of detail and a greater use of design codes.
3. The detailed approval process
A DCO is often quite rigid, whereas large-scale housing often requires amendments to reflect changing circumstances over decades of build out. It may be necessary to enshrine greater involvement of the LPA in dealing with detailed submissions and amendments.
4. Resourcing at PINs and LPAs
PINs will need sufficient resources whilst ensuring there is no lessening of service to traditional NSIPs. Similarly, LPAs will need greater investment in training, knowledge, guidance and manpower to ensure that they can fully engage.
5. Guidance on meaningful consultation
PINs should extend its guidance to reflect the different – often political - context for consultation on housing schemes, including how to resolve matters prior to examination, which is a key benefit of the DCO process.
Matthew Spry is senior director and Nicki Mableson is planning and EIA director at Lichfields