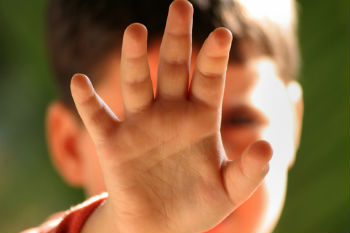 Thousands of people who have committed sexual offences against children are no longer being barred from working with young people, figures suggest.
An FOI from the Disclosure and Barring Service obtained by the Labour Party reveals the number of people being barred from working with children as a result of committing sexual offences against children has dropped by 10,000 in the last three years – a fall of over 75%.
Labour said the 'deeply troubling' figures had come as a result of changes to legislation introduced by home secretary Theresa May.
Some 1,542 people were banned from working with children as a result of intelligence sharing and investigation by the police and Disclosure and Barring Service in 2011. However this figure fell to 471 in 2012 and 351 in 2013.
Numbers of sexual offences against children have not fallen, while reported sexual offences against young people have actually increased in number – shadow home secretary Yvette Cooper said.
Labour claims Coalition changes to the system of barring based on conviction mean only those actually working with children or expressing a desire to do so are added to the barred list.
'This massive drop in the number of people being barred from working with children at the same time as reported child sex offences are rising is deeply troubling,' Cooper said.
'Theresa May was warned repeatedly that the new legislation left major loopholes in the system. This evidence shows those warnings were right. And there is no explanation at all why the work of the Disclosure and Barring Service on cases that don't reach court should have collapsed in this way.'
'Parents want to know that if someone has committed serious abuse against children or has a history of grooming or sexual abuse, they will not be allowed to work with children. And schools, sports organisations and other groups need to be able to have confidence in the vetting and barring system. Child protection is immensely important and it must not be put at risk because of faulty legislation or failures in the Home Office system.'
A Home Office spokesman said: 'It remains the case that anyone committing the most serious offences is still automatically barred from working closely and unsupervised with children.
'The changes strike an appropriate balance between avoiding unnecessary intrusion into people's lives and ensuring that children and vulnerable groups are protected.'