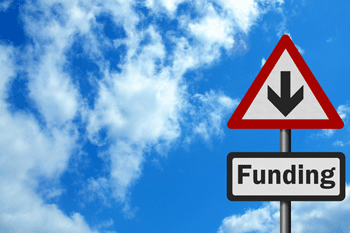 The Government's review of funding for local authorities is likely to hit inner London boroughs much harder than suburban and rural authorities, financial experts have predicted.
The Institute for Fiscal Studies has found that Westminster's Fair Funding Review, which assesses the relative funding needs of councils, could lead to inner London boroughs losing central Government funds.
Many of the capital's authorities have high assessed spending needs but set tax rates at relatively low levels. They rely on Government money to make up the difference.
The City of Westminster, for example, has an assessed spending need per resident for environmental, protective and cultural services that is two and a half times the national average. However, it sets the lowest Band D council tax rate in England – £415 – which reduces the revenues it raises itself.
However, the IFS predicts the Fair Funding Review could benefit councils that have high tax rates and low assessed spending needs. These, typically, include suburban and rural authorities.
'Continuing to take account of councils' actual council tax revenues when redistributing between councils isn't a viable long term option,' said Neil Amin-Smith, research economist at the IFS.
'Moving back to a system where redistribution takes account of how much councils would raise if they all set the same tax rate would be better, but would create winners and losers.
'Councils with low tax rates, such as many in inner London, would lose as they would have to bear the costs themselves.
'The flipside is that councils with higher tax rates, including many county areas, would gain as they could keep the extra revenue to spend on better local services.'
Cllr Paul Carter, chairman of the County Councils Network (CCN), said he was 'encouraged' by the direction the review appeared to be taking.
'Currently, some inner London councils are in the position to charge their residents half the amount of council tax compared to the average shire county,' he said.
'The County Councils Network has long argued that this situation is perverse and unfair, and the Institute for Fiscal Studies report today backs these conclusions.
'As the report suggests, is it unfair to ask residents of other areas — predominantly counties — to effectively subsidise the service provision of London boroughs who have not raised council tax due to generous funding streams. At the same time, they have been able to generate huge income from areas such as parking.
'It is crucial that the fair funding review deals with these issues. I hope the Government is brave and backs the report's conclusion to use notional rather than actual council tax rates in determining funding allocations.'
Commenting on the IFS' report, Mike O'Donnell, associate director for local government at the Chartered Institute of Public Finance and Accountancy (CIPFA) said: 'The Fair Funding Review should not be about creating winners and losers amongst councils, but about ensuring that there is equitable distribution of funds.
'Whilst the ability for councils to raise revenue differs enormously across the country, whether that's through council tax, business rates or commercial activity, every household should have equal access to public services.
'Equalisation is an important consideration in the Fair Funding process, but it will generate trade-offs in terms of incentivising growth in a particular area.
'And however the pot is divided up, it is important not to lose sight of the fact that there is just not enough money in the system for all the services local government is expected to deliver.'