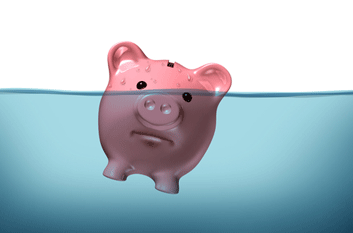 A blaze of glory ushered in the biggest increase in Government spending since 2010. There was £1.5bn extra for social care, added to existing £2.5bn of grants and an increase in business rates. It would fix the problem, chancellor Sajid Javid declared, put an end to austerity and open up a 'decade of renewal'.
Together with other measures including cash to tackle homelessness, a boost in the integration area fund and an increase in support for children with special needs, this was a menu for optimism and confidence in the government's stewardship of the nation's wellbeing.
The timing of the Government's newfound generosity was excellent. As a BBC interviewer put it to Mr Javid: 'What made you announce a huge increase in spending on public services, chancellor, just before a general election?'
It put local government organisations in the familiar position of needing to respond positively – no-one wants to kick a gift horse in the mouth – while noting serious misgivings.
Yet slipped in with the positive commentary provided by the Government was the announcement that the Fair Funding Review, initiated three years ago, was to be delayed. A fundamental analysis of how public money is allocated to councils would have to wait.
Jonathan Werran, chief executive of the research group Localis said the announcement of extra cash would come as 'some measure of relief to local government.' But, he pointed out, it came with no assurances of long-term funding.
'A genuine solid financial foundation for local government would entail more than attempts to claw back some of the trajectory of spending reviews since 2010,' he said, 'and point to a longer-term move towards fiscal devolution in recognition that council tax and business rates revenues will not suffice to meet further care and local service demands.'
CIPFA warned the extra money failed to put funding for public services on a 'sustainable footing for the long-term'. In the absence of up-to-date official financial forecasts it would be 'difficult to evaluate these spending commitments'.
The County Councils Network pinpointed the Fair Funding Review, potentially the most important government spending exercise yet to take place. The new money was extremely welcome, it said, but 'the long-term challenge remains considerable' with an expected £7bn funding gap by 2024/25.
The delay of the fair funding review means the way councils are supported will not have been reassessed since 2013, while the current exercise goes back three years to the initial call for evidence for a consultation which closed last summer.
It attracted more than 300 responses and sparked concern because the Government had decided not to include 'deprivation' as one of the factors to be considered in the formula for local funding. By May of this year voices were already calling for the review to be delayed until after the recent spending round. Rob Wightman of CIPFA told MPs said there was a lot of work yet to be done and it would be better to get it right when the level of local government finance had been agreed.
Along with the question of how relative levels of spending should be divvied up among councils of varying sizes and needs, is the issue of business rates: government policy is that businesses should be charged locally and all the income kept by the individual councils.
That too has been delayed, no doubt bringing cheers from some and boos from others. But even as a policy it is far from settled. Earlier this year outgoing head of the National Audit Office Sir Amyas Morse said he was concerned about how realistic it was to use business 'square footage' as a way to raise council income. 'Even if it may be convenient to go forward with it just now I can't believe it would endure forever because it's just such an odd way of trying to measure business activity', he told MPs on the housing, communities and local government committee
While breathing a sigh of relief that at last some extra money has been provided for the struggling local government sector, many will still be looking to the future with anxiety.
With the fair funding review postponed and the prospect of having to rely on local business to raise income, the doubts seem well justified. Amid all the other uncertainties of the historically uncertain age in which we now live, the future of local government is one more source of concern.