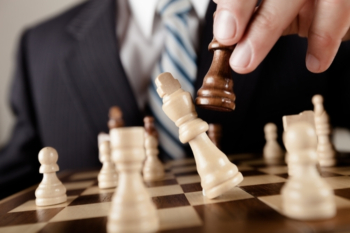 No article about cuts made by local authorities and their financial distress is complete without numerous quotes and comments attributing the woes of the sector to "town hall bureaucrats" and related ills.
Such comments are generally due to ignorance, but officers and councillors are often little better. Hackney's S114 notice reflected senior officers' refusal to accept the gravity of the situation. That some councillors in Northamptonshire have opposed all cuts despite two S114 notices, shows that even in the face of the sector's worst financial crisis to date, perceptions of reality varies markedly.
Although it is difficult not to decry such views, the temptation should be avoided. They reflect failings by an authority, whether it be budgeting, decision making or communication.
Faced with financial problems, whether contemplating emergency measures or long term challenges, the immediate task is to prepare a robust 5-10 year baseline budget projection for both revenue and capital to quantify and demonstrate the long term magnitude of the challenges. This baseline must avoid heroic assumptions and assume no budget changes beyond those currently planned. It has to include structural issues such as maintenance backlogs, pension deficits and necessary investment.
At best, failure to include such issues means the authority will find itself in a similar position in the future, probably with greater long term problems.
Presentation and narrative are critical. If there was any doubt, Northamptonshire's plight has shown that securing the understanding and buy-in of all the critical stakeholders inside and outside a council is critical. The baseline must be presented clearly and visually: most people are not able to decipher and comprehend complex tables of tiny numbers in a report written by a computer to be understood by a calculator.
Councillors and MPs need it explained until they all understand the challenges - most will and do, and need encouragement to set aside petty politics. Similarly, senior officers and management from all services need to accept the problems and if they cannot, necessary changes have to be made. Partners, particularly other local authorities, the NHS and external service providers need to comprehend matters and that there will likely be changes to services and funding.
In parallel, the council should benchmark its services against statutory requirements and if it has not done so, determine the outcomes that matter most to it and residents. Done properly, this must exploit different means of communication to reach different audiences and avoid bias. Modern market research techniques are extremely useful and improve results. Matching prioritised outcomes to statutory requirements and current service levels provides a firm basis for targeted savings.
Amidst all this work, staff must not be neglected. Redundancies are terrible for the staff affected, but lack of engagement, poor management and bad HR practices can greatly harm an organisation for many years. Middle managers and staff are a fantastic, but oft neglected source of savings that do not harm services. At the very least, they must be consulted and managed well.
Once savings are identified and the baseline budget turned into a sustainable financial plan, a council must consult, particularly with residents and contractors. Not only is securing support necessary, proper consultation negates most threats of judicial review and legal challenge. Faced with emergency cuts and panic measures, most people will respond with anger and opposition, but given full information ahead of time and involvement in planning, the same parties are much more likely to accept even swingeing cuts and contract changes.
Financial planning and budgeting maybe tedious, but the financial outlook remains grim and may not improve. All councils are financially constrained, but while there is no magic wand, crises are rarely inevitable. Northamptonshire lurched into a crisis, but others in similar straights have not. A council that has done all it can financially and done it well, is likely to remain stable for longer and in a much better position to secure help from the Government.
Christian Wall is director of PFM UK