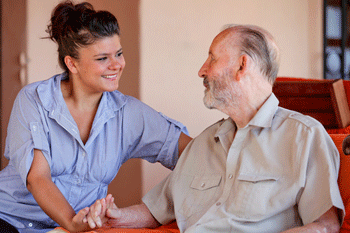 Local authorities should be better funded and required to pay a fair price for care which enables careworkers to receive a minimum of £11.14 per hour, says the UK's membership body for homecare providers.
A new report from the Homecare Association details the findings of freedom of information (FOI) requests to 340 public organisations which purchase homecare across the United Kingdom. Over 300 confirmed that they purchased homecare services from the independent and voluntary sector and provided data.
The FOIs found that since 2020 the number of hours of homecare purchased by public sector organisations has risen by 11% in the United Kingdom overall – 16% in Wales, 12% in Scotland, 11% in Northern Ireland and 10% in England.
Average hourly fee rates for homecare, weighted for the volume of hours purchased, by both councils and health organisations combined, were as follows: £18.66 (England, £18.54 – councils; £19.54 – CCGs)); £19.30 (Wales, £19.33 – councils; £19.06 – health boards)); £18.62 (Scotland); and £15.76 (Northern Ireland).
Only one in eight (13%) of public organisations that provided figures were paying an average price at, or above, the Homecare Association's Minimum Price for Homecare of £21.43 per hour.
The Homecare Association calculates that £21.43 per hour is the absolute minimum to ensure compliance with the national legal minimum wage of £8.91 per hour, care regulations, and to enable sustainability of services.
In Scotland and Northern Ireland, 13% drops to 3% and 0% respectively. Only 28% of public organisations were able to provide a calculation demonstrating a rationale for the fee rates paid for homecare.
The FOI also revealed that five public organisations reported paying average fee rates below £15.19 per hour, which is the direct cost of a careworker on the national legal minimum wage of £8.91 per hour, plus average employment on-costs. This means no money is left over for operating costs.
The five councils were Halton (£12.68), Cumbria (£13.85), Western HSC Trust, Northern Ireland (£14.21), Ealing (£15.00) and Basildon and Brentwood CCG (£15.11).
In total, 24 public organisations reported paying less than an average of £16 per hour for homecare, including four out of five trusts in Northern Ireland.
The Homecare Association reports that providers in many areas are reporting that the national legal minimum wage of £8.91 per hour is insufficient to attract and retain skilled careworkers and a wage equivalent to NHS Band 3 healthcare assistants, £11.14 per hour, is required.
The association calculates that a fee rate of £26.31 per hour would be required to pay careworkers £11.14 per hour plus cover the other operating costs, most of which are related to meeting care regulatory requirements.
The Homecare Association is calling on the Government to invest properly in homecare, so we can address unmet need, reduce inequalities, extend healthy life expectancy of older and disabled people and reduce pressure on the NHS.
'Once again, the continued deficit in funding for homecare services for older people across the United Kingdom is exposed,' said Homecare Association CEO, Dr Jane Townson.
'At least 70% of homecare is purchased by the state, so central Government funding of councils for social care has a direct impact on the fee rates they are able to pay for homecare. In turn, these fee rates and the way homecare is commissioned and purchased, determines pay, terms and conditions of employment of the care workforce.
'Scandalously low fee rates for homecare are paid by some public organisations, particularly in areas of highest deprivation, which do not enable compliance with employment or care regulations, never mind allow fair reward for the skills and experience of careworkers.
'Zero-hour commissioning of homecare at low fee rates leads to zero-hour employment of careworkers at low wage rates.'
Dr Townson continued: 'It makes little sense to neglect people at home, wait until they reach crisis point, then admit them to the most expensive setting of care in an acute hospital. Here they may lose further function and require even higher levels of support and care when they are discharged back home, or to a care home.
'Councils are unable to meet needs of all older and disabled people requiring help in the community. NHS trusts are struggling to reduce waiting lists, as timely discharge from hospital is hampered by inadequate capacity in social care and community services.
'Greater investment is needed in homecare and community support to grow and develop the workforce and innovate, so we can enable people to live well at home, extend healthy life expectancy, reduce inequalities, take pressure off the NHS and reduce costs for the health and care system.'