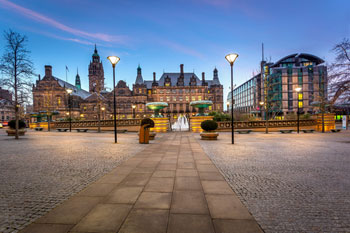 The terms of the Sheffield City Region's devolution deal are 'absolutely clear' and involve an elected mayor, Whitehall insists.
Councils in the Sheffield region yesterday gave their assent to a Government deal that would see the substantial devolution of powers and funding, including £1.3bn of investment.
However, Cllr Sir Steve Houghton, chair of the Sheffield City Region Combined Authority, said: 'The elected mayor is not yet a done deal.'
'We are seeking clarity from Government on whether this is still needed as there are still significant concerns around the mayoral model amongst a number of city region authorities,' he said.
A Government spokesperson today clarified Whitehall's position and said the terms of the deal were 'clear'.
'The terms of this deal were absolutely clear when it was signed almost a year ago,' they said, 'and work is underway to deliver this for the people of the Sheffield City Region so they can elect a powerful new mayor for their area in May 2017.'