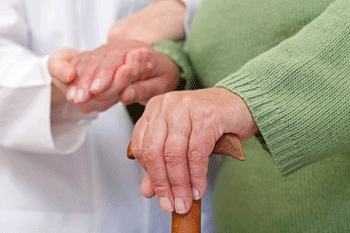 The way adult social care is funded has led to deep inequalities in provision, the Salvation Army has warned.
Its report, Care in Places, says there is much less money to care for older people in rural areas.
Because adult social care is largely funded by local business rates and council tax it means areas with lower house prices and fewer businesses cannot raise as much money as towns and cities.
This has led to deep levels of funding inequality across the country and prevents most local authorities from providing adequate social care for older residents, the report concludes.
The Salvation Army is asking the Government to prioritise properly supporting adult social care and to fund most of it centrally.
Lieut-Colonel Dean Pallant of the Salvation Army said: 'Rural local authorities have been set up to fail with this flawed formula and it urgently needs revision.
'People are living longer and the population is ageing, the adult social care bill is rising but the local authority funding streams aren't enough to cover the demand, especially in areas where there are not many businesses or people to tax.'
Cllr Ian Hudspeth, chairman of the Local Government Association's Community Wellbeing Board, said: 'We cannot duck this issue as a society any longer. What we need is answers and certainty, now and for the future.
'The new prime minister should publish the much-delayed government green paper before the party conferences start and use the upcoming Spending Review to provide both an immediate and long-term sustainable funding solution, which people who use and work in adult social care urgently need.'