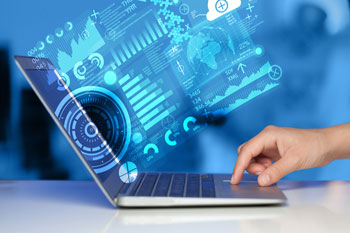 Public sector digital transformation initiatives have been mostly 'cosmetic' and have not delivered in terms of outcomes or return on investment, Brunel University research reveals.
Brunel's study argued the potential of ICT to change policy design, implementation and administrative practice has been 'missed'. 'Digital', they said, should be enabling transformative policy development 'rather than just doing existing policies faster, better, and cheaper.'
Socitm acknowledges Brunel's conclusions and outlines what it describes as the three key 'delusions' identified in current approaches to deploying digital technology in government and public administration.
The first 'delusion' is that digital transformation is about cutting costs. In fact, Socitm points out, it raises the need for additional resources for development, maintenance, security and redesign for new channels.
The second 'delusion' is everything has to be user-focused. Local authorities who focus solely on the interface overlook real transformation of government processes.
The final 'delusion' highlighted by Socitm is that technology alone transforms processes. Government and public administration are rooted in nations' constitutions, in policy and in law, and consequently much more than technology is needed to rationalise them.
According to Socitm, organisations that take the simplify, standardise and share approach - laid out by the Local Public Services CIO Council (LCIOC) in collaboration with Socitm and SOLACE - can avoid these 'delusions of transformation'.
'Socitm and LCIOC are actively pursuing this approach in our contributions to developing plans and actions for health and social care integration and for cybersecurity and resilience,' said Martin Ferguson, head of policy at Socitm.
'The Brunel critique of past e-government and current digital transformation programmes is timely and thoughtful, challenging us to reserve the term "transformation" only for when it is fully justified.'
Read our feature asking if a more more standardised, digital approach could improve the delivery of local government services.