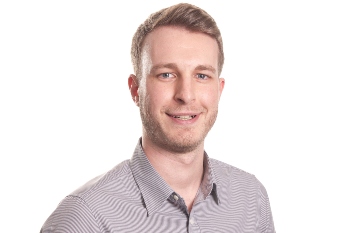 Local authorities need to act now, to ensure they can procure an effective solution and meet the 2023 obligations to provide food waste collections.
The Resources and Waste Strategy for England has escalated the topic of biowaste recycling and as recent estimates have suggested that only 50% of authorities offer residents a kerbside collection of food waste, the mandatory requirement for all English local authorities to collect food waste by 2023 is a significant development.
It is also the first time since the introduction of the 2003 LATS initiative, that local authorities are seeing policy drivers focused on the collection and recycling of organic waste, from central government. While it is widely accepted that food waste accounts for around 5% of total household waste, the associated carbon emissions represent a quarter of the waste sector's carbon footprint. In addition, research by WRAP indicates that household food waste makes up 70% of the total UK food waste post-farm gate.
The Government's commitment therefore to 'net-zero' in addition to the fact that biological materials and organic waste have been identified as part of the circular economy model, clearly underpin these policy drivers. In fact, the publication of the updated Resources and Waste Strategy expected in the Spring, is set to herald the most significant changes in the biowaste market in recent years.
In 2019, DEFRA's consultation on the mandatory food waste proposal, highlighted the range and complexity of technical, logistical and financial matters which all stakeholders would need to consider when developing a collection and treatment strategy to provide best value. And so, while the need for more effective collection and treatment of household organic waste is readily apparent, and mandatory food waste collections are to be welcomed, the way forward for many is less clear.
Time, however, is a luxury which local authorities no longer have. The procurement process for a design, build and operation (DBO) contract is likely to require at least 12 months and a similar period or longer needed for the construction of treatment infrastructure. The need to understand the preferred collection options and treatment solutions is therefore becoming increasingly urgent.
Put simply, action is required now to mitigate delays and the time required for service development should not be underestimated. There is a range of preparatory work which can be undertaken however which will inform strategy and pave the way for the development and introduction of effective food waste recycling services.
Also of note, is the likelihood that we will see a shift towards allowing comingling certain waste collections such as food and garden wastes in the updated Waste and Resources Strategy.
It follows significant input from WRM during the consultation process which included action to create a consortium that sought to challenge the implementation of policy which did not acknowledge the range of collection and treatment options which might be better suited to individual authority regions.
Ultimately, this shift will therefore enable local authorities to provide a service that best serves the needs of their individual communities while still achieving the environmental gains that underpin the Strategy's objectives of diverting organics from the residual waste stream.
To help local authorities navigate the wide range of technical, logistical and financial considerations which must be handled in the next two years, WRM has launched its Developing a Biowaste Strategy guide. Designed to help decision makers examine all relevant considerations and implement the best value biowaste solution for their catchment, the free guide deals specifically with collections of food, garden and co-mingled waste.
Of course, local authorities and the wider sector are facing many new challenges as the pandemic affects all aspects of 'normal' operating practice, but there is no escaping the fact that developing, procuring and mobilising new biowaste services will require the implementation of a programme that takes account of emerging policy, and which allows proposals to be developed and pass-through governance and procurement procedures.
This new guide sets out the collection and treatment options which will be available to local authorities and considers their financial performance as well as qualitative considerations such as the impact on existing services and carbon management.
In order to help identify the most effective and best value solution, the guide also examines requirements such as the need for robust techno-economic assessment and modelling, drawing on more than 100 years of combined experience working on organic waste strategy, public sector biowaste procurements, feasibility studies and due diligence projects.
To find out more, download the free WRM Developing a Biowaste Strategy guide.
Ben Brown is director of WRM