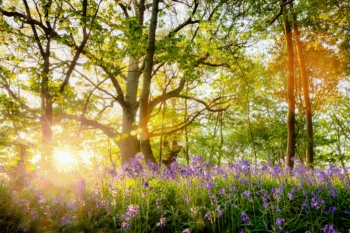 The Government has announced a multi-million-pound fund which aims to help local authorities attract private investment into projects focused on tackling climate change.
The Natural Environment Investment Readiness Fund, which will be open for applications until 26 March, will provide grants of up to £100,000 to councils and other organisations to help them develop nature projects in England to a point where they can attract private investment.
'Our 25 Year Environment Plan made clear that while the public sector will continue to be a central source of funding, it is critical that this is alongside more private sector investment to protect and enhance our natural environment,' said environment minister Rebecca Pow.
'Investors are rightly recognising environmental factors as key drivers of value. As we look to build back greener from the pandemic, I would encourage any interested businesses, local authorities, eNGOs or other organisations to bid for a portion of this fund.'
The fund, which is being delivered by the Environment Agency on behalf of the Department for Environment, Food and Rural Affairs (Defra), will help councils get specialist advice, engage investors and build capacity to develop projects.
Emma Howard Boyd, chair of the Environment Agency, commented: 'The Government are calling for a green industrial revolution at the same time that investors, including people saving for their pensions, are looking for economic returns that reverse natural decline and manage climate shocks.
'There are already examples of this happening, but the global economy needs more evidence if it is going to reach a tipping point that mobilises trillions of dollars towards nature. This fund will help, demonstrating funding models that can be replicated, providing long-term benefits for the economy and the environment, and showing UK leadership ahead of COP26.'