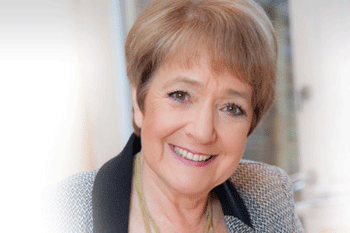 The Government's failure to provide councils with sufficient funding or incentives has contributed to housing benefit overpayments rocketing to £1.4bn, a spending watchdog has revealed.
The National Audit Office (NAO) found overpayment due to fraud and error accounted for 5.8% of spending on the benefit over the last year – up from £980m (4.6%) in 2010-11.
Two-thirds of payments were due to claimant error, around a quarter were down to fraud and 11% were caused by official error.
The Department for Work and Pensions (DWP) has over-relied on a limited system of incentives for local authorities to chase up and reclaim payments, it said. And while housing benefit claims increased by 5% between 2010 and 2014, council funding to administer the benefit has fallen by 17%.
Amyas Morse, head of the NAO, said: 'Housing benefit is a difficult benefit to administer and, against a background of unclear responsibilities and limited investment, it is unsurprising that total overpayments have increased. The Department for Work and Pensions is facing an escalating problem.
'The DWP has recognised the need to do more and has been developing a new strategy. As these initiatives are in the early stages, it is too early to know whether they are working. However, the department will need to show that it is tackling problems with local authority incentives and targeting major areas of loss.'
Margaret Hodge MP, chair of the Committee of Public Accounts, described the overpayments as 'staggering' and warned the DWP's 'out of sight, out of mind mentality' had left it with limited oversight of local authorities' performance.
'It has not incentivised local authorities to identify fraud and claimant error, which account for the majority of all overpayments. While it has shared data with local authorities to help crack down on fraud and error, these initiatives have fallen well short of expectations.'
She highlighted the fact that since taking on the role of inspecting local authority housing benefit services from the Audit Commission, the DWP had carried out just one of 15 planned inspections since 2011.
The Local Government Association (LGA) warned that councils are dealing with more housing benefit caseloads, with less money to administer housing benefit.
Cllr Claire Kober, chair of the LGA's Resources Board, said: 'Local government continues to outperform central government at processing claims accurately and successfully recovering overpayments.
'It is testament to the efficiency and innovation of councils that the NAO has found benefit claims continue to be processed accurately, despite councils only receiving half the money they need from government to administer the scheme.
'Government's method of funding councils' work in this area is too bureaucratic and can be counterproductive to our efforts to identify fraud and error. Councils want to work with the Department for Work and Pensions to simplify and improve the rules.'