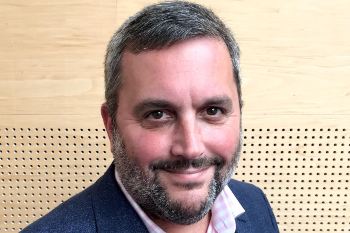 Celebrating its 20th birthday on 31st March, broadband is carrying a heavy weight of expectation on its shoulders. Broadband's arrival in the UK in 2000 breathed new life into the Internet, banishing sluggish dial-up connections and enabling a whole new world wide web of possibilities. Over these past two decades, broadband technologies have developed and grown up fast. Full fibre broadband means data can travel down fibre optic cables at the speed of light - revolutionising how we work, rest and play.
It's a digital revolution the prime minister is keen to unleash across the UK to underpin growth, improve opportunities, increase productivity and bridge the digital connectivity divide. By the time broadband turns 25, the government wants a nationwide upgrade with access to gigabit-capable broadband across the country. And as the coronavirus loads unprecedented pressure on our broadband networks with an increasing number of people working from home, the need for a completely robust, reliable and future-proof digital infrastructure has never been greater.
Giving the gift of gigabit broadband to everyone by 2025 seems like a Herculean task. According to recent statistics, just 12.6% of UK homes and businesses currently have access to full fibre infrastructure – which relies on a fibre-optic cable running all the way to the building. And, at the other end of the scale, 155,000 UK properties are still unable to get a decent fixed broadband service – with rural areas in particular bearing the brunt.
Unlike Greek mythology, delivering on the promise of full fibre and gigabit-capable broadband for all - regardless of post code - isn't down to just one demi-god. It requires a team effort. Alongside healthy competition between industry providers, it's vital that local and national government, Ofcom and industry providers pull together to ensure the needs of local authorities, communities and users remain at the centre of this digital transformation.
Steps in the right direction
As the DCMS select committee launches its inquiry to examine what steps are required to achieve nationwide gigabit-capable connectivity, it's encouraging that full fibre broadband roll-out is gathering momentum.
Roll-out is speeding up: the number of homes and businesses now able to obtain connections capable of delivering download speeds of up to 1 Gbps is 3.7 million - a healthy 67% increase from this time last year. And ensuring equitable roll-out is also being addressed. It's very welcome news that the new chancellor's first budget confirmed that £5bn has been allocated to bring gigabit-capable broadband to the hardest to reach 20% of UK premises, along with a further £510m to boost mobile coverage. And this was given a further boost by the DCMS's unveiling of new legislation that will make it mandatory for property developers to ensure that new homes are built with support for gigabit broadband.
Other positive steps are being made by a raft of independent providers working closely with local authorities and communities to invest heavily and effectively in broadband infrastructure builds. For example, supported by the Local Full Fibre Network (LFFN) fund, some local authorities are rolling out new networks to transform their cities' vital public sector connectivity. Once built, further private sector investment can help extend the network to reach local businesses and homes. And transformation is not just confined to urban areas. A growing number of privately funded infrastructure providers are enabling customers to realise the potential of full fibre in rural areas, as well as in traditionally hard-to-connect historic cities.
Breaking down the task
We're making steps in the right direction, but with a mere five years to make UK plc a gigabit-capable nation, it's essential to address three critical areas:
1 - Fair competition: The government and Ofcom need to ensure a fair and level playing field between private, smaller providers and part-public funded infrastructure providers. Encouraging private investment is critical given that so much broadband roll-out is privately funded. Broadband providers should also be required to be transparent about their services. We need to put an end to misleading marketing messages so customers know exactly what speeds and quality of fibre service they are signing up for. Full fibre broadband needs to mean exactly that - full fibre all the way to the front door, with no hint of copper in between. Indeed, some private sector infrastructure firms such as Truespeed are starting to offer a full fibre service to businesses that has the potential to offer speeds of up to 10Gbps - 10 times faster than the UK government's 1Gbps-capable broadband goal.
2 - Collaboration to avoid overbuilding: There have been a number of cases where larger providers, spurred on by state aid, have been permitted to overbuild in areas where privately-funded firms have already begun connecting the community. Local authorities have a vital role to play to avoid this wasteful and inappropriate use of taxpayers' money. By consulting with their communities, businesses and entrepreneurs, local authorities can work closely with providers best placed to lay the infrastructure needed in areas crying out for better connectivity.
3 - Prioritise funding for harder to reach postcodes: The £5bn subsidy is set to benefit around six million homes but many postcodes will still be left dangling with substandard connectivity. And it's not just a matter of bringing rural areas up to speed. Delivering full fibre to historic cities and towns bulging with listed buildings and narrow streets is challenging from a network build perspective but perfectly possible. Innovative providers are already working with local authorities to bring gigabit capable infrastructure to these communities.
Getting it done
Delivering nationwide gigabit capable speeds in the time for broadband's 25th anniversary doesn't demand superhuman powers but it does require the industry to come together and collaborate effectively. By working closely with both independent and part-public funded providers to ensure the judicious and efficient spending of government subsidies, local authorities are the lynchpin bridging the connectivity divide and enabling everyone – no matter what their postcode – to raise a glass to broadband in 2025.
Evan Wienburg is co-founder and CEO of Truespeed