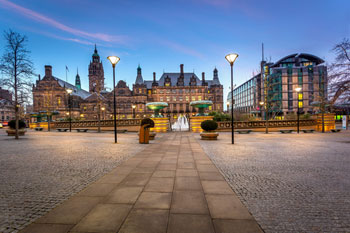 Nottinghamshire CC has warned plans to let Bassetlaw DC join the Sheffield City Region will be 'bad for local democracy'.
The county council leader, Cllr Alan Rhodes has written to communities secretary, Sajid Javid, and chancellor Philip Hammond, claiming that if the district council is allowed to join the devolution area it will also lead to a deterioration in the district's economy and public services.
Bassetlaw DC, which is in North Nottinghamshire, applied to join the Sheffield City Region in March and a public consultation on the region's devolution plans ends next week.
In its official response to the consultation, Nottinghamshire CC said introducing two additional layers of local government in Bassetlaw would be complicated and confusing.
It also warns there could be additional costs for local taxpayers, particularly around concessionary bus fares.
'I have always been a big advocate of devolution and moving decision-making and resources away from the Westminster bubble and into the hands of local people who have a much better understanding of local issues and priorities,' said Cllr Rhodes.
'But for devolution to work, it has to be done in the right way and on the right terms and I believe that Bassetlaw joining the Sheffield City Region deal will be bad for local democracy, not improve it.'
But Cllr Rhodes said that, if the Government ultimately supported the proposal for Bassetlaw DC to become a constituent member of the Sheffield City Region, the county council would do everything within its power to make the new arrangements work. 'Ultimately, the county council and I both want the best possible future for the people, businesses and economy of Bassetlaw and we do not believe that lies within the Sheffield City Region.
'However, I will personally work to ensure a positive approach to partnership working with the Sheffield City Region Combined Authority going forward, regardless of the decision reached by the Government later this autumn,' added Cllr Rhodes.