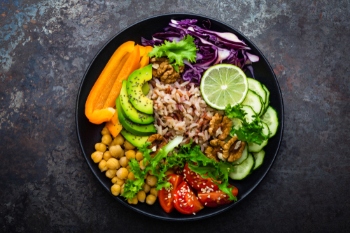 Oxfordshire County Council's members have agreed to a motion that will see vegan meals served at formal events.
The move is part of the local authority's efforts to reduce its carbon footprint and reach net zero.
The motion agreed stated: 'This council recognises that global meat and dairy production is a significant contributor to greenhouse gas emissions and deforestation and that reducing consumption of these foods is a key part of tackling climate change.'
If the county council's cabinet agrees, then food provided at all council catered events and meetings will be entirely plant-based.
Council school meals services will also have plant-based menus available as part of their regular offer on at least two days per week.