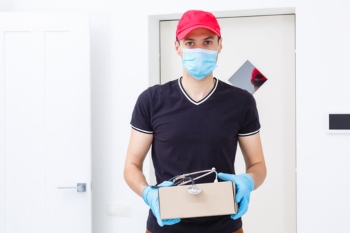 County councils have warned that local pharmacies could struggle to deliver medicine in rural and remote locations.
The County Councils Network (CCN) have heard reports that some local pharmacies are having difficulty delivering some medicines to those who are being 'shielded', due to capacity, staffing, and distance issues.
It has offered to help to distribute medicines to ensure no vulnerable person goes without vital supplies by deploying volunteers who have already been DBS checked.
Cllr Julian German, rural spokesperson for the CCN, said: 'This is a public health emergency and councils are keen to support our local community pharmacies increase their capacity, especially in rural and remote areas where there are fewer pharmacies per head for our residents.
'However, at present pharmacies are unable to take up this offer as they have concerns over privacy and who would be liable if something went wrong. This is why we are calling on the government to clarify that volunteers, where extensively screened, can be used.'