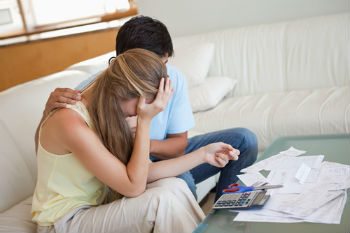 The majority of councils have 'acted cautiously' over spending their local welfare support funding following concerns over high demand and future funding levels, according to a new report.
The report from the National Audit Office (NAO) found that four-fifths of councils did not spend all their local welfare provision in 2013-14, which was allocated to help residents with urgent needs such as food and heating.
The councils interviewed by the NAO said they had initially set restrictive eligibility criteria for the funding, which was set up after the Government abolished crisis loans and community care grants. Many councils also said they can no longer afford to continue offering crisis support to local people without specific government funding.
Amyas Morse, head of the NAO, said: 'Councils provide discretionary local welfare support, but increasing numbers are stopping doing so, and less is being spent overall now than in 2013.
'The consequences of creating this gap in provision are not understood, either in terms of impact on vulnerable people or of creating potentially costly additional care or medical needs in the longer term.'
The report found that only 24% of councils now offer cash support to people, with the rest providing support in the form of white goods, food vouchers or fuel-card top-ups. However, there is no benchmarking to help improve cost-effectiveness of schemes and many councils fail to collect information on applicants and their needs.
Cllr Claire Kober, the Local Government Association's resources portfolio holder, said: 'The range and scope of support available does vary from place to place. This variation has been driven by the significant funding shortfalls faced by many councils across the country and the Government's often piecemeal approach to funding the local safety net.
'We recognise that more can be done to identify and share good practice but the ability to tailor schemes to local circumstances has raised the overall standard of support available to those in need.'
The LGA warned that without separate funding for local welfare assistant, many councils would need to stop or scale back on crisis payments.
'Councils can bring local services together in a way central government will never be able to in order to ensure no-one falls through the cracks. That is why the Government should give sufficient funding to local councils to provide the local safety net alongside the devolution of responsibility for employment and skills support, integrated support for families and greater control over the supply of social housing provision,' added cllr Kober.