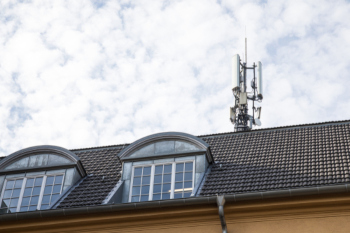 Accessing information on the move has never been easier. Whether it's checking your emails or trying to remember where you've parked your car, technology has radically changed even the simplest of functions. However, it is reliant on strong connectivity and having the right infrastructure in the right places.
To meet this demand, networks are made up from all manner of masts, towers and hundreds of miles of cabling, but the march of technology means continued investment in these systems and that poses challenges for operators and landlords alike.
Network operators have long argued that to meet the need for faster connectivity – and 5G in particular – the Government needs to make installation of key equipment quicker and cheaper. In December 2017, the Government introduced the Electronic Communications Code. The Code seeks to bring the installation of telecommunications equipment more in-line with traditional utilities and gives operators greater scope when it comes to accessing land and installing new kit.
For businesses and consumers this is good news, but it is a drastic change for landowners and local authorities who will face new pressures from network operators when it comes to securing value from apparatus on their land.
A changing world
The headline change introduced by the Code is that local authorities (and other landowners) will be forced to accept much lower fees from operators for having telecommunications equipment on their land. This applies to both existing equipment when agreements come to be renewed and to new agreements to install equipment. While the Code isn't a true compulsory purchase mechanism, if a local authority won't agree to the new terms proposed, including a low rent, an operator can ask a tribunal to intervene.
The recent case of EE & Hutchison (H3G) v Islington London Borough Council, demonstrated how the Code works in action. Applying the Code's new method of assessing the value of the site based on alternate possible uses, EE & H3G argued that a rooftop site at the council's Threadgold House – a ten-storey block of 55 flats – only had a nominal value of £1 based on the possible alternate uses, specifically solar panels and a roof-top garden.
While prior negotiations between EE and H3G and the council had landed on £21,000 p.a. agreement, this wasn't completed before the Code came into force. Based on the new Code valuation principles – and refusing to accept the £1 fee – the council instead put forward a suggested rental value of £13,250 p.a. The council argued this figure was based on historic telecommunications transactions from the 1990s when landowners were unaware of the true value of land to the industry – and therefore a fairer representation.
However, while the Upper Tribunal agreed the £1 valuation wasn't accurate, they ruled in favour of the telecoms giants. The rooftop was deemed to have a value of just £50 p.a. and a rent of £1,000 p.a. was awarded, to take into account the other benefits that would be enjoyed, such as the council's building's insurance and management services.
A race to the bottom?
Islington isn't alone in finding itself pitted against the telecommunications industry and longer-term the challenge for both local authorities and operators is likely to be avoiding conflict: If an operator refuses to pay healthy rents, why would a landowner agree to host equipment on their site? And if so, what does that mean for the rollout of future technology?
However, while it is important local authorities understand they are unlikely to be able to command the same level of rent they once could, they needn't accept the first low offer either.
Instead – should an authority wish to challenge the grant of Code Rights – establishing the inherent value of an identified site will help secure a better rental value. For example, what other alternative uses might that site offer, is it earmarked for redevelopment and what other rights and benefits is the operator seeking?
It's then possible to challenge an initial valuation and secure a better outcome for the authority.
Zoe Wright is a property litigation partner at law firm Blake Morgan