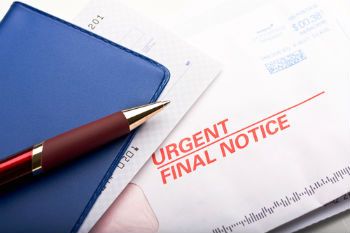 Charities are urging councils to stop using bailiffs to chase council tax debts, warning enforcement action can deepen resident's financial problems.
StepChange Debt Charity said 30% of its clients had council tax arrears, up from 14% in 2011. The analysis also showed that the amount owed has increased by 25% in the past four years.
The Money Advice Trust also warned that local authorities had passed 2.1 million debts to bailiffs in 2014/15, an increase of 16% over the past two years.
The two charities are calling for councils to adopt a statutory 'Breathing Space' scheme, providing a temporary freeze on interest and charges, and a halt on enforcement action while someone can repay their debts.
Mike O'Connor, chief executive of StepChange Debt Charity, said: 'The increasing levels of council tax arrears are a continuing cause for concern. We know that often the default position of councils is to aggressively pursue arrears through the court process and by instructing bailiffs. It may come as a surprise to people that public bodies are more aggressive in pursuing debts than many private companies.
'This counterproductive approach needs to stop immediately and be replaced with one that is fairer and more constructive. It is up to both central and local government to implement systems that both incentivise affordable repayment and support those in financial difficulty.'
The charities highlight schemes being run by Islington, Bexley, Brent and Southwark councils that rule out bailiff action in cases where the resident is in receipt of Council Tax Support.
However, the Local Government Association (LGA) said councils had no choice to reduce council tax discounts for those on low incomes in order to fund frontline public services.
Cllr Claire Kober, the LGA's resources portfolio holder, said: 'We agree that bailiffs should only ever be used as a last resort. Before the situation reaches a stage where bailiffs are involved several letters should have been written, people should have been encouraged to apply for financial support, and efforts should be made to arrange new payment plans or to attach the debt to a salary.
'It is in everyone's interest to ensure those struggling to pay their council tax bills are set up on affordable and sustainable payment plans. However, there is always a risk that the longer a debtor goes on without paying, their repayment instalments will become even more difficult for them to manage and the debt will take longer to clear. That is why it would be vital for any breathing space to avoid the unintended consequence of adding any further financial pressure onto the debtor.'