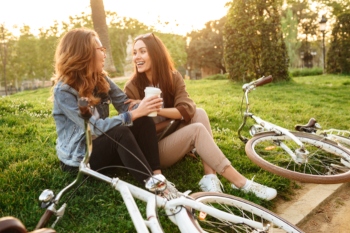 A toolkit to help local areas increase their community spirit beyond the pandemic has been published by the Royal Society of Public Health (RSPH).
A report from RSPH found that while community spirit increased during the first lockdown, so did social anxiety, distrust around following government guidance, and fears about the future of local areas.
It found that people in the lowest skilled occupations and the unemployed - as well as those with disabilities, physical or mental health conditions - were least likely to benefit from this rise in community spirit.
The toolkit, published in partnership with Locality, is calling on local government to develop proactive strategies to strengthen community spirit.
This includes more investment in green spaces, funding for organisations to run activities in those spaces, and community hubs providing activities and services focused on health and wellbeing.
Christina Marriott, chief executive of RSPH, said: 'Building community spirit is an important step towards reducing the health inequality gap. So it is vital that national and local governments, third sector organisations and community leaders develop strategies to ensure that the places where we live are supportive and welcoming places for all.
'We hope our Community Spirit Framework and Toolkit helps local decision-makers begin that process.'
Tony Armstrong, chief executive of Locality, added: 'The community spirit experienced during the crisis offers us a foundation to build stronger, healthier and more connected communities in the recovery. To tackle inequalities and make sure that some places are not left further behind, this requires investment in the essential social infrastructure which is the fabric of a healthy society.'