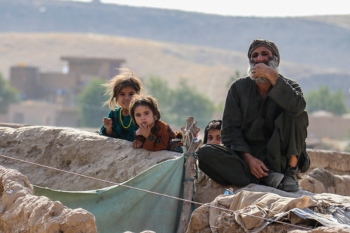 Local authorities will receive £20,520 for every person they support under the Afghan resettlement plan, the Government has confirmed.
The Government said the 'generous' funding package will provide funding over three years to cover resettlement and integration costs. It also includes up to £4,500 per child for education, £850 to cover English language provision for adults and £2,600 to cover healthcare.
A further £20m of flexible funding will be made available to support local authorities with higher cost bases.
The funding is based on the previous Syrian Vulnerable Persons Resettlement Scheme but provides more money in the crucial early period.
Communities secretary Robert Jenrick said: 'I am incredibly impressed by the positive response we've received from councils so far, with a large number already pledging their support.
'However, we urgently need more offers of accommodation to welcome Afghan families who have remained firm allies of the UK, working with our troops and our country so bravely in recent years.
'With this extra funding in place, I'm asking all councils who have not yet come forward to contact us with a firm offer of support to help these families secure the best possible start to their new lives.'
Photo: Trent Inness / Shutterstock.com