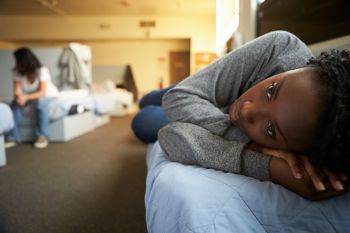 New changes to the Universal Credit system will prevent councils from losing more than £70m in the money they spend on providing temporary accommodation.
Setting out the details of the £1.5bn support package for its welfare reforms, the Government said local authorities will now be able to recoup over 80% of the money they spend on temporary accommodation directly from the Department for Work and Pensions (DWP) rather than from the claimant.
In a statement to parliament, the secretary of state for work and pensions David Gauke said: 'In April, as a short-term measure, we will change how claimants in temporary accommodation receive support for their housing costs to ensure that local authorities can recover more of their costs and can therefore continue to offer this valuable support to those who need it most.'
The Government has also changed the timetable for rolling out Universal Credit to 10 jobcentres a month from February 2018, increasing to 41 in May 2018.