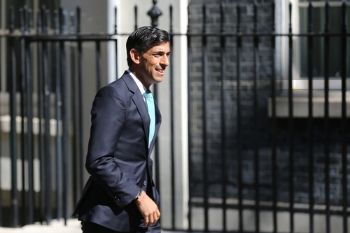 Council leaders have welcomed the Government's announcement that more than £100m will be made available for local authorities to support businesses affected by COVID-19.
Chancellor Rishi Sunak yesterday announced £1bn in support for businesses most impacted by Omicron across the UK. This includes a £102m top up for the Additional Restrictions Grant (ARG).
'We recognise that the spread of the Omicron variant means businesses in the hospitality and leisure sectors are facing huge uncertainty, at a crucial time,' said Mr Sunak.
'So we're stepping in with £1bn of support, including a new grant scheme, the reintroduction of the Statutory Sick Pay Rebate Scheme and further funding released through the Culture Recovery Fund.
'Ultimately the best thing we can do to support businesses is to get the virus under control, so I urge everyone to Get Boosted Now.'
Responding to the announcement, Cllr Shaun Davies, chair of the Local Government Association's (LGA) Resources Board, said: 'Councils continue to lead local efforts to support communities and businesses through the pandemic.
'This includes already distributing billions in emergency grant payments to businesses. We know these grants have been a vital lifeline to businesses, and councils will work hard to get this new government funding out to businesses.
'We are pleased that a further £102m has been announced for the Additional Restrictions Grant. Councils will look forward to accessing this as soon as possible to ensure as many businesses in their area can benefit as possible.'
Image: Ilyas Tayfun Salci / Shutterstock.com