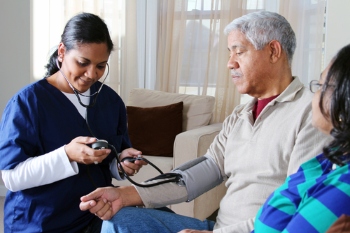 Five councils are to take part in a new programme which will see them introduce and promote innovative ways of improving health and tackling health inequalities.
The Shaping Places for Healthier Lives programme, which is run by the Local Government Association (LGA), will see Bristol, Doncaster, Newham, Northumberland, and Shropshire work on a number of issues ranging from food security to mental health and anti-social behaviour.
Funded by the Health Foundation, the three-year programme will support these councils to discover and deliver the actions needed in their communities, to improve the physical and mental health of their local populations.
The findings from the programme will be shared via the LGA, Health Foundation and through a dedicated learning network, in which interested partners such as public health bodies, health and housing organisations, care and health charities, police and employment centres will be encouraged to participate.
Cllr David Fothergill, chairman of the LGA's Community Wellbeing Board, said: 'This programme is an important first step in finding new ways to influence the social determinants of health, such as food poverty, anti-social behaviour and mental health services, which can make the difference in how long someone can live healthily while reducing the pressure on other services, such as the NHS and social care.
'By improving the way our systems and services work together, we can encourage new ideas and finally help reduce the healthy life expectancy gap between those in the least and most deprived areas.'
Jo Bibby, director of Health at the Health Foundation, commented: 'We are excited to launch this new programme in partnership with the Local Government Association. The selected councils have chosen to tackle important issues that are detrimental to the health of their local communities. We look forward to learning how strong local partnerships working together can positively shape people's opportunities to lead healthy lives.
'The learning from these projects will be valuable in demonstrating local government's role as a system leader in shaping local places to support the health and wellbeing of their communities.'