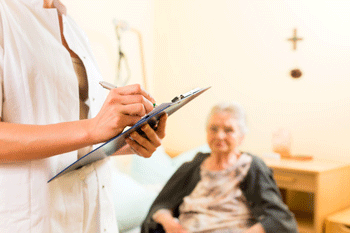 A new report into the 'fragile state' of the social care system has revealed that adult social care makes up nearly 40% of councils' budgets — a figure that is continuing to increase.
The Association for the Directors of Adult Social Services' (ADASS) annual budget survey has revealed the extent of the ongoing social care crisis facing the country.
Between 2010 and 2020 English councils will have seen their core funding from central Government reduced by £16bn. These cuts have had a negative impact on the social care sector which, it is estimated, will face a funding gap of £2bn in 2020.
ADASS' survey found that 38% of total councils budgets went on paying for adult social care, a figure that is continuing to increase.
Local authority funding pressures are having an impact on private providers.
Around 44 councils have had contracts handed back by providers unable to meet them, according to the survey. 48 councils have also experienced providers closing or ceasing to trade in the last six months.
ADASS also found 78% of local authorities are concerned about their ability to meet the statutory duty to ensure care market stability.
The Government introduced the social care precept in order to help fund social care through council tax.
The survey found that 92% of councils surveyed who increased their precepts to cover social care costs said they were doing so just to keep pace with demographic pressures.
'Social care is essentially about making sure we not only look after people with profound and increasingly complex needs, but also help many transform their lives,' said Glen Garrod, president of ADASS.
'Sadly, however, this budget survey reveals, once again this essential care and support is just not being given the resources it needs.'
Responding to the survey, Cllr Izzi Seccombe, chairman of the Local Government Association's Community Wellbeing Board, said: 'The fact that nearly 40% of councils' overall budgets are now spent on adult social care shows that local government is striving to protect this vital service.
'But despite these efforts, the combination of historic funding reductions, rising demand and increasing cost pressures mean many councils continue to have to make significant savings and reductions within adult social care services to balance their overall budgets.
'The stark consequences of this include an ever more fragile provider market, growing unmet and under-met need, further strain on informal carers, less investment in prevention, and continued pressure on an already-overstretched workforce.'