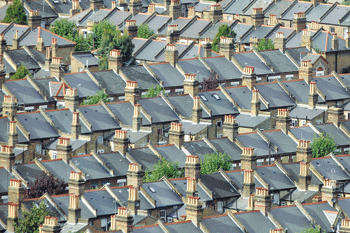 Councils across the country are set to build 15,000 homes a year due to the rise of local housing companies, report finds.
A new study, published today by the Smith Institute, has identified what it describes as a 'quiet revolution' in council home building.
It projected that collectively LHCs could deliver up to 15,000 extra homes per year by 2022. These will be mostly private homes for rent and sale.
This is compared with just 2,000 new council homes in 2016.
The number of LHCs, which are directly funded by councils, has now reached around 150 and could top 200 by 2020, the report said.
It also found over half of all the councils in England may soon have a housing company, including many district councils.
Many of the LHCs studied by the Smith Institute use the profits to cross-subsidise new affordable and social rented homes as well as providing temporary accommodation and housing for the young and elderly.
'Local housing companies are spreading like wildfire. At this rate, the majority of councils – of all types and all political colours - will soon have a housing company,' said Paul Hackett, director of the institute and the report's author.
'It's not a silver bullet to solving the housing crisis, but it will make a difference locally. Surely it makes sense to support these companies, many of whom are providing affordable homes.'
Mr Hackett's report called on the Department for Communities and Local Government (DCLG) and the Local Government Association (LGA) to consider establishing a high-level commission to consider how best to maximise the potential of LHCs as alternative providers of affordable housing.
One of the advantages LHCs offer to councils is that they are free of the rules that constrain the building of social housing.
For example, because they are private entities producing private housing they are exempt from Right to Buy and Housing Revenue Account borrowing caps.
LGA chairman Lord Porter welcomed the report and said councils were 'taking the lead' when it came to delivering homes.
However, he also called on Whitehall to free up local authorities so they could build a lot more housing where it is most needed.
'It's crucial, though, that the Government provides a stable environment to allow councils to invest in homes and get on with the job,' he said.
'This means allowing councils to self-finance new homes, lifting the housing borrowing cap, and allowing councils to use 100 per cent of the receipt from Right to Buy sales to invest in new homes.
'It's also essential that councils can set fees locally to cover the costs of processing applications and that there are no further increases in the threshold for the New Homes Bonus.'
'Councils are determined to lead the way in building new homes, and are leading local innovations finding different ways to make this happen,' he added.
'We'd like to see the Government properly throw its weight behind our work and provide us with the tools to get on with the job.'
In a comment piece for The MJ, the institute's director, Paul Hackett, wrote: 'Local authority housing companies have cross-party support and appeal to both councillors and council officers.'