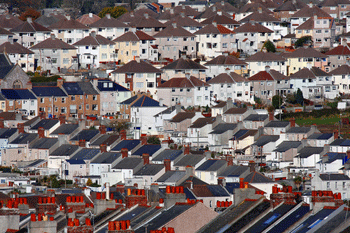 The illegal claiming of housing benefit is the biggest tenancy fraud problem facing councils, according to the results of a new survey.
A survey of the general public about housing fraud, conducted by Callcredit Information Group, found that 66% of people believe the illegal claiming of housing benefit was the biggest problem.
More than half (55%) also expressed concern over the number of people illegally sub-letting social housing, with 53% saying falsely claiming the single person discount in social housing was a major issue for councils.
The survey also revealed that if councils did recover the money lost through tenancy fraud – estimated at £1.8bn a year – the majority of the public would like it spent on increasing the supply of affordable housing.
Of those responding to the survey, 40% also opted for the money to be spent on local healthcare service, with 28% saying it should be used to increase investment in roads and pavements.
'Housing benefit fraud and error cost the taxpayer around £1.2bn per year and single person discount fraud is currently responsible for an estimated £90m fraud loss per year.' said Andrew Davis, director of public sector at Callcredit Information Group.
'These figures combined with our results highlight that local authorities need to do to more to reduce tenancy fraud and show the public they are taking action to improve fraud and error detection. The savings could make a significant contribution to the public purse and could be used to build more affordable homes, which are urgently needed.'