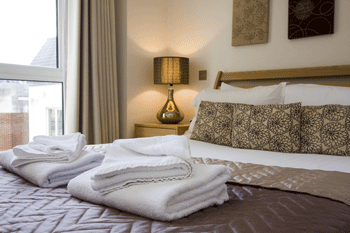 Hackney LBC hopes to generate £100,000 in the first year for a new community fund after striking an innovative deal with hotels in the borough.
Under the scheme, hotel guests will be asked if they want to pay an extra £1 on top of their bill.
It is thought that the hotel community fund, which will be spent on the likes of training and employment schemes, cultural events and improvements to public spaces, is the first of its kind in the UK.
Two hotels have already signed up, five more are expected to join the scheme in the coming months and discussions are ongoing with others across the borough.
Mayor of Hackney, Jules Pipe, said: 'This is the first time a council has gone into partnership with its local hotels for the benefit of the local community, to support local people into employment, improve local public spaces and help celebrate the character of the borough.
'I'm very pleased that forward-thinking partners in the hospitality sector have joined forces with Hackney LBC in developing new ways to support the improvement of the borough.'