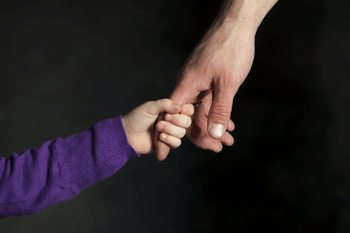 The first regional adoption agencies - groups of councils matching children with parents - will be up and running months earlier than planned after a £4.5m cash injection.
The Government said that by encouraging councils to work together, the potential matches for a child would increase significantly and give children a much better chance of quickly finding a permanent 'forever family'.
Last year more than 5,000 children were found the permanent home - a record increase of 26% in just 12 months.
However, more than 3,000 children remain waiting to be matched with their new parents, with more than half having spent more 18 months in care despite their being adopters readily available.
Children and families minister Edward Timpson said: 'The new funding announced today will help councils come together and access an ever growing pool of approved adopters - creating families quickly and successfully.
'Thanks to reforms under the last government, there are now more families than ever ready to adopt.
'The Government now wants to make sure that fewer children face unnecessary delays before being placed in a loving and stable home through adoption.'
The Government's plan to introduce regional adoption agencies was introduced in the Queen's Speech last month.