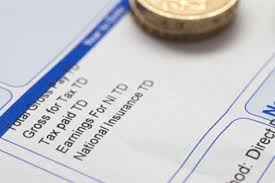 Scottish council leaders are pressing Holyrood for additional resources and clarity over local government pay.
The Scottish government has dropped the 1% public sector pay cap and promised workers earning less than £30,000 a year a 3% increase in 2018.
The deal does not apply to local authorities, but the Scottish government's pay policy states it should 'act as a benchmark' for all major public sector workers.
Scotland's councils are facing £157m worth of budget cuts this year, prompting concerns that any pay rises may have to be paid for through cuts or council tax increases - unless Holyrood makes more money available.
The resources spokesperson for the Convention of Scottish Local Authorities (COSLA), Cllr Gail Macgregor, welcomed the additional funding announced in the local government finance settlement last December, but warned it would not be enough to 'negate all of the challenges we still face'.
The main challenge, she said, related to local government pay.
'To deliver essential services to communities, we need to make sure that the additional resources secured this year are not given to us on a one off basis,' Cllr Macgregor said.
'This year's deal means Scotland's councils are far from out of the woods and not cementing this funding into core budgets would be an extremely bad result for the delivery of essential services.
'In addition, our local government workforce deserve to be treated fairly. Without recurring funding this becomes all the more challenging.
'Because quite simply with no money in the settlement from Scottish government for pay, any pay rises for council workers can only come from cuts to services or council tax rises.'