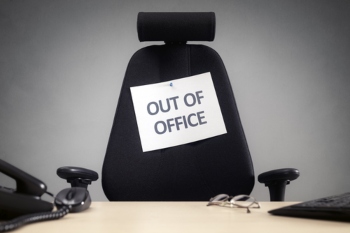 Earlier this year, as employee absence rates skyrocketed across sectors from manufacturing to the NHS, local councils saw a surprising reduction in the number of working days lost to employee absence.
In Q2, staff absence in councils fell by 3% year-on-year. In fact, since 2019, there have been 60% fewer absence spells among council employees, and 67% fewer short-term absences of five days or less.
While the overall fall in absence seems counterintuitive, councils have undoubtedly been impacted by COVID-19. From April to June, there was a 1055% year-on-year increase in absence due to medical infection (including COVID-19) among council workers. Absence for non-medical reasons, including self-quarantine and taking care of a dependant, shot up by a staggering 2323%. On the other hand, rates of absence for normally commonplace reasons such as gastrointestinal issues, colds and flu, and musculoskeletal issues, all plummeted.
These findings come from FirstCare, an absence management company, which has recorded more than 20 million days' workplace absence data since it was founded in 2004.
The i newspaper reported in July that the government had instructed council leaders to prepare winter contingency plans for a potential 'quadruple crisis', including flooding, Brexit, a seasonal flu outbreak, and a 'second wave' of COVID-19. With the infection rate rising dramatically again in parts of the country, council leaders' plans must prioritise workforce wellbeing, to keep departments functioning and delivering vital services this winter.
What we know about workplace absence due to COVID-19
A central principle to effective absence management is spotting trends – 'hotspots' within projects, teams, or roles with higher-than-normal levels of unplanned leave.
Under normal circumstances, this enables HR staff to analyse the root causes and take mitigating steps. During a pandemic however, up-to-the-minute visibility over absence is crucial to limit the threat of a potential outbreak, should an employee report symptoms of infection.
One employee absent for suspected or confirmed COVID-19 could mean that numerous others need to quarantine, self-isolate, and get tested. Again, data is paramount here, giving HR teams insight into employees' expected return-to-work dates, and helping them to plan cover in the meantime – redeploying workers from better-staffed departments, for example.
And when employees do return to work, it's important that an interview takes place, tailored to their reason for absence. In the case of COVID-19, this should include a check that official guidance has been followed, there are no ongoing symptoms within the employee's household, and that they feel physically and mentally prepared to resume work. It's not only the business that benefits, but the relationship between the line manager and employee, who feel empowered and valued respectively as a result of this open, honest dialogue.
Cutting through the noise
If there is a word to sum up current times, it's likely to be 'unprecedented'. Naturally, the pandemic has challenged our institutions, and that has led to a whirlwind of guidance, U-turns, and sometimes conflicting messaging.
In response, one FirstCare public sector client took the farsighted step of setting up a centralised 'command centre', overseeing all COVID-19-related issues including absence. This ensured the client had consistent messaging across a geographically dispersed workforce, and was able to coordinate a quick response if an infection was reported – immediately closing premises for deep cleaning, for example.
This would not have been possible without embracing technology. We have come to rely on digital connections to support working together remotely, and many of those changes are sure to continue into 'the new normal'.
Councils now have the opportunity to take stock of such initiatives from the first wave of the pandemic, to inform their preparations as we move into winter.
Hope for the best, prepare for the worst
If we see a second wave, then it will be councils who we look to, to keep our public services running and our population safe. There will always be difficulties when dealing with a pandemic, but councils and their workforces are not powerless to mitigating the threat of COVID-19. Now is the time to put in place the measures which will allow councils to harness their data and act with agility and foresight to improve staff wellbeing, reduce costs and minimise disruption in the community.
Ian Caminsky is CEO of FirstCare