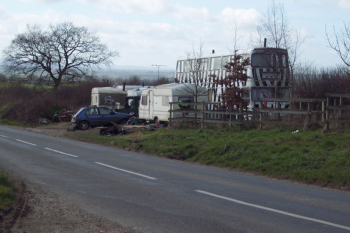 Bromley Council has been granted an interim High Court injunction to prevent illegal travellers from setting up in the borough.
The injunction, which will be in place for at least three months, will mean that anyone illegally occupying council land could be imprisoned, fined or have their assets frozen.
'We will not accept illegal encampments on our greenspaces, parks and other areas managed by the council and are totally committed to using our legal powers,' said Kate Lymer, the council's executive councillor for public protection and enforcement
'This welcome High Court injunction underlines our determination to use all legal measures at our disposal, which will hopefully speed up some of the frustrating delays we have experienced.
'We have been preparing the legal documentation for a while now which strengthens the legal framework on a local level when tackling traveller incursions.'
Photo: © Maigheach-gheal